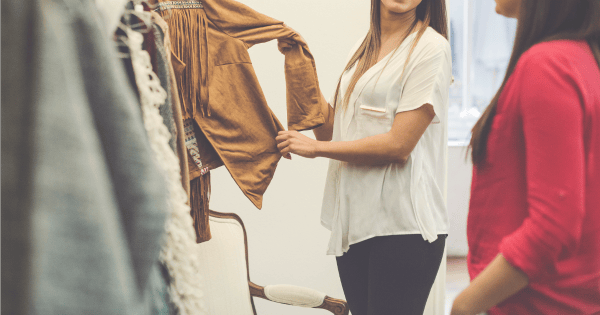 For the past few years I've augmented my writing career with part-time jobs in retail, specifically at women's clothing stores.
When you're helping people zip up dresses and watching their reactions to certain items of clothing, you start noticing patterns. Reasons people do or don't buy something. Features they want to play up or hide. Insecurities that run deep. Beliefs that inform not just what they wear but how they live.
Here are four of the phrases I hear most often in the dressing room, and how I wish — oh, how I wish! — I could respond.
1. "I'm waiting till I lose that last five pounds."
What I want to say back: "And then what?"
I hear this one multiple times every shift, from women of all shapes, sizes, and ages: big, small, curvy, straight, soft, muscular, very young, very old, and everything in between.
Hearing the same sentence from two differently-shaped women — one a size 18, one a size 0 — underscores how arbitrary and pervasive this "last five pounds" obsession is.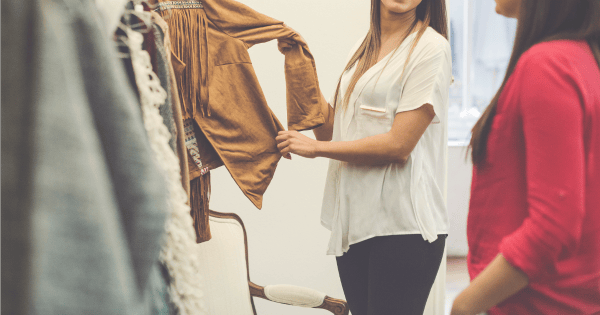 Your perceived ideal body weight will not change your life. Image via iStock.
It leaves me with the distinct impression that these phantom pounds are a distraction engineered to steal our attention from a whole world of more important things.
Five pounds won't make that much of a difference in how pants fit, and I can tell you from personal experience (endless five-pound increments gained and lost) that it won't change your life.
If you find yourself "waiting to lose five more pounds" before buying a dress you love, maybe it's time to ask yourself what you're really waiting for.
2. "I can't show my arms."
What I want to say back: "Says who?"
We all have features we like to play up and features we'd like to camouflage, but when these preferences are stated as if they're law, it warrants some follow-up questions.
I have to ask myself these questions frequently, because I fall into the "I can't show my arms" trap every summer. My upper arms are soft and pale and doughy and meet none of the mainstream standards of arm beauty as exemplified by Kate Hudson and Michelle Obama and Carrie Underwood.