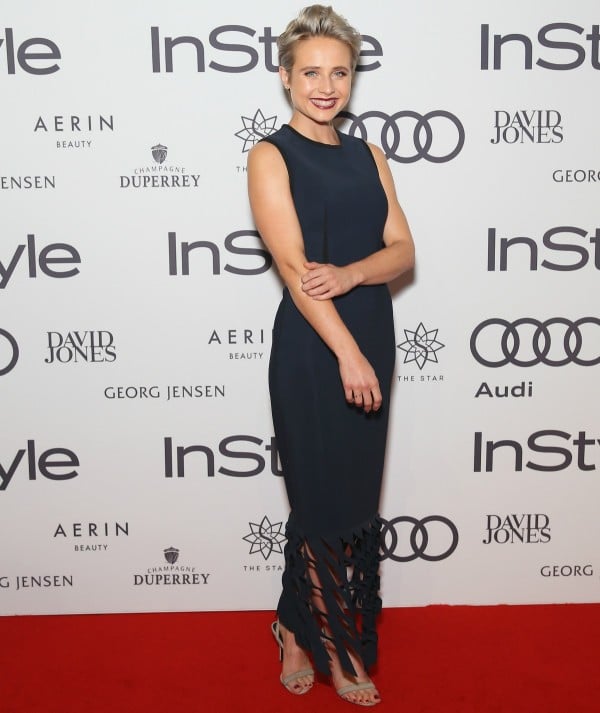 Logies and Cannes left you hungry for more red carpet photos of celebrities in shiny things? Well, here at Mamamia we aim to please.
Last night, Aussie faces gathered at the InStyle and Audi Women of Style awards and it was #fashun galore, with black, navy, silver and more black (seriously, was there a dress code?) the clear frontrunners.
1. Tessa James
Finally, a hair trend that knows no age boundaries.
Remember the grey hair trend from way back (aka 2015)? It's back, baby — and it's looking shinier than ever, thanks to former Home and Away actress Tessa James.
The 24-year-old paired her fresh silver strands with a navy frayed Dion Lee dress and a burgundy lip.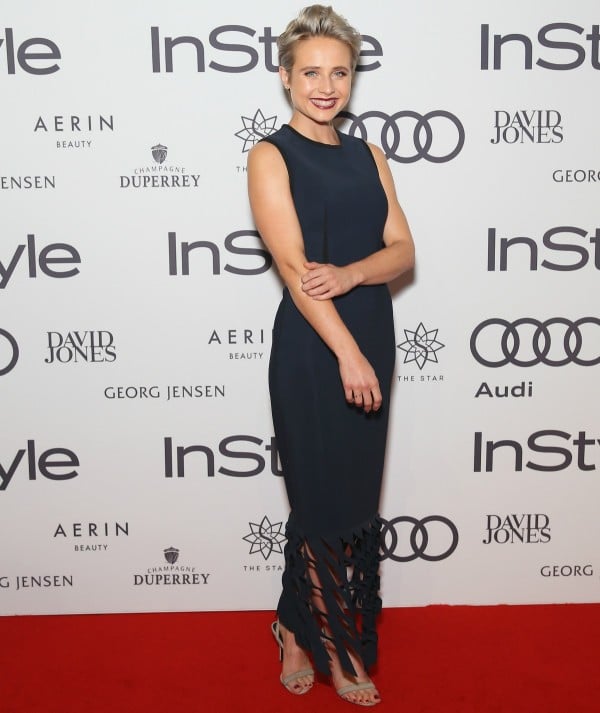 Image: Getty
It's a major change from the dark chocolate brown the LA-based actress, who went into remission after a battle with Hodgkins Lymphoma last year, has been rocking.
2. Lara Worthington.
Amid all the 'Is she? Isn't she?' pregnancy talk (nothing confirmed yet, people), Worthington went for a floaty, sheer Dior dress and the seemingly obligatory choker.
The 'Bingle bob' also looked as effortlessly perfect, as always. We'll get there one day.