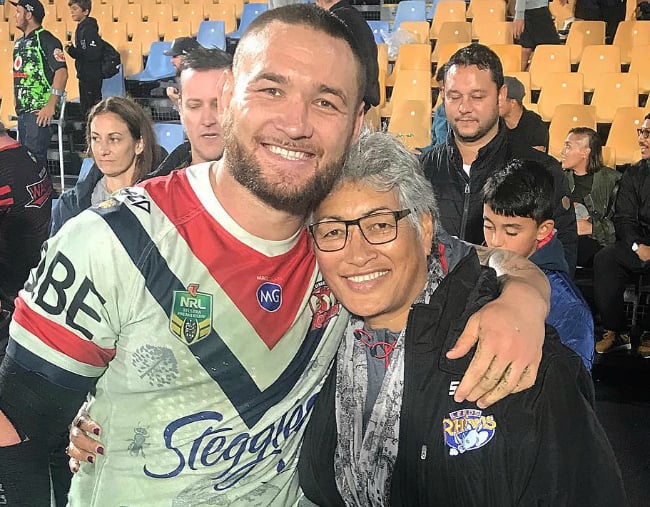 If I said the name Karen Waerea-Hargreaves, you're likely to stare at me blankly, lopping your head to one side.
Her name may not ring any bells, but if I had my way, every person in the country would know this woman. And I can guarantee you that once they did, they would fall in love with her, just like I did.
Karen, or Mum as I now call her, is the strong, infectious-natured woman who gave us one of the biggest weapons in Australian Rugby League – Jared Waerea-Hargreaves.
Jared stands at a whopping 193cm, weighs a solid 108kg and has played for his country of New Zealand in the World Cup, the Tri-Nation series and is one the most prized enforcers of the great Sydney Roosters.
For many people, I know this kind of information or 'stats' as they like to call it in the rugby league world won't raise an eyebrow. In fact, I'm often the one chatting about them to the men of my friendship group because they will 'get me' more. And that's OK, rugby league isn't everyone's cup of tea. But the strength of the woman who helped get him there is something we all should be celebrating.
Sitting down with Jared and Karen in the lead-up to Friday night's clash against the Rabbitohs, I soon felt just how important it is to Jared that his mum is there to support him.
"My fondest memory growing up is the support she gave me, everywhere I went," Jared told Mamamia. "We would drive all over the place on Saturday mornings and Mum was always there to support me no matter what. No boots, running around in winter, freezing cold, Mum was always on the sideline. Through thick and thin."