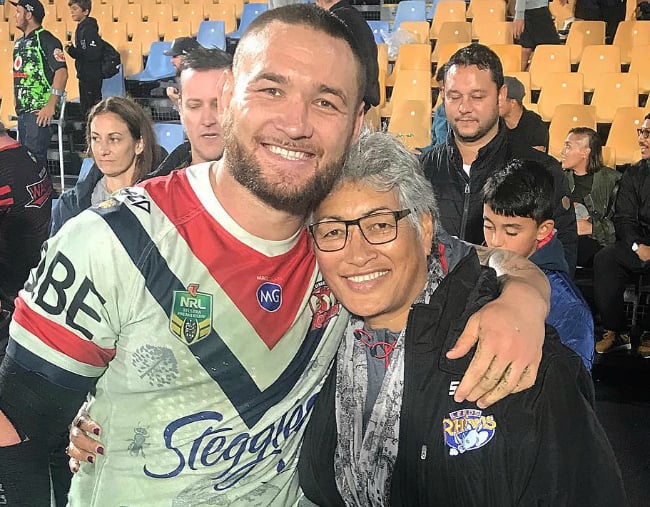 If I said the name Karen Waerea-Hargreaves, you're likely to stare at me blankly, lopping your head to one side.
Her name may not ring any bells, but if I had my way, every person in the country would know this woman. And I can guarantee you that once they did, they would fall in love with her, just like I did.
Karen, or Mum as I now call her, is the strong, infectious-natured woman who gave us one of the biggest weapons in Australian Rugby League – Jared Waerea-Hargreaves.
Jared stands at a whopping 193cm, weighs a solid 108kg and has played for his country of New Zealand in the World Cup, the Tri-Nation series and is one the most prized enforcers of the great Sydney Roosters.
For many people, I know this kind of information or 'stats' as they like to call it in the rugby league world won't raise an eyebrow. In fact, I'm often the one chatting about them to the men of my friendship group because they will 'get me' more. And that's OK, rugby league isn't everyone's cup of tea. But the strength of the woman who helped get him there is something we all should be celebrating.
Sitting down with Jared and Karen in the lead-up to Friday night's clash against the Rabbitohs, I soon felt just how important it is to Jared that his mum is there to support him.
"My fondest memory growing up is the support she gave me, everywhere I went," Jared told Mamamia. "We would drive all over the place on Saturday mornings and Mum was always there to support me no matter what. No boots, running around in winter, freezing cold, Mum was always on the sideline. Through thick and thin."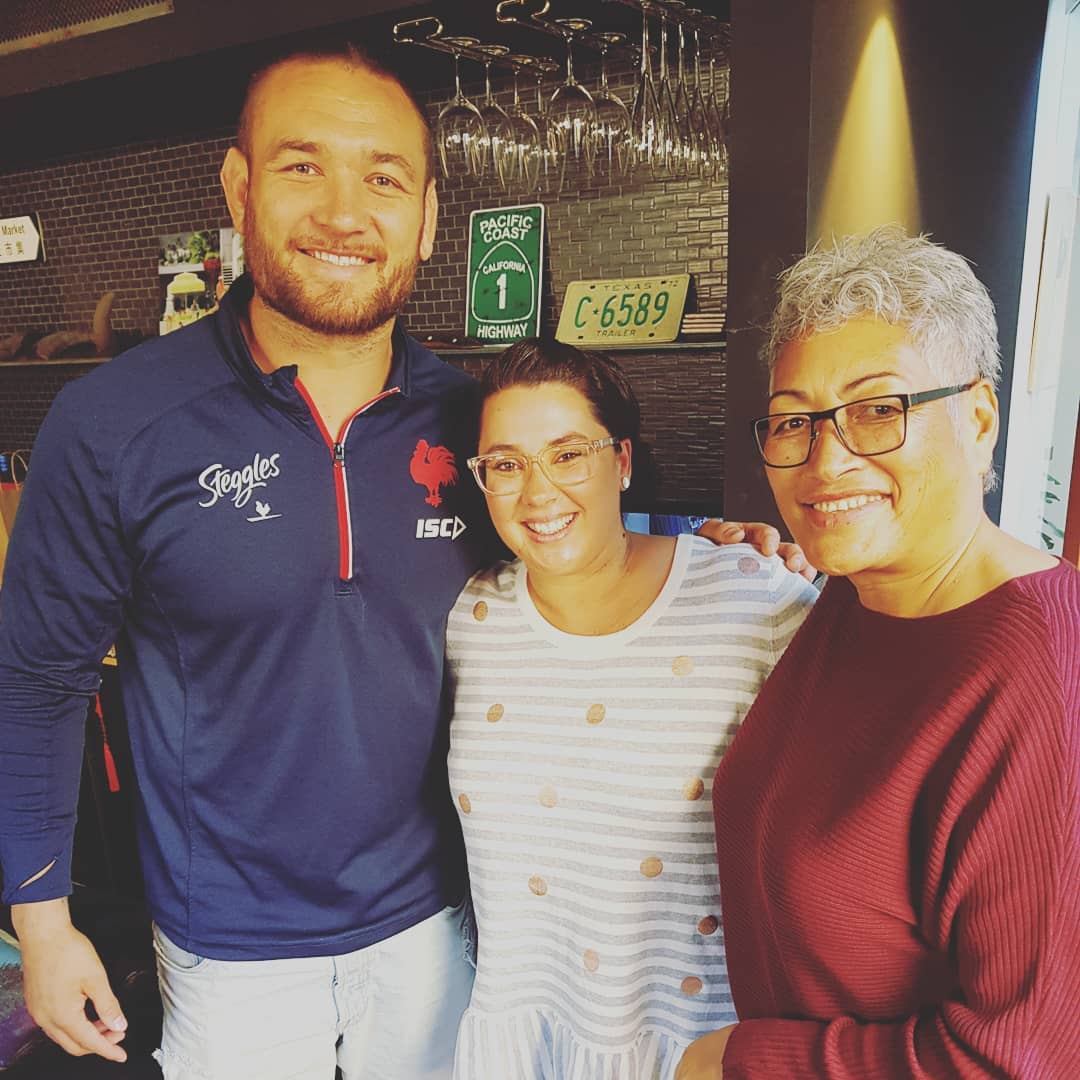 And although Jared is the one taking the hits on the field, it's his mum who taught him what it means to be a great player.
"I grew up watching my mum playing rugby in New Zealand," he said. "Mum was at the forefront. Growing up, I would play before mum and then I was the ball boy for mum's games."
With all of the sentiment and overwhelming sense of adoration, Jared let slip the one secret to Karen, who now lives back in New Zealand, and him being closer than ever: "To this day, wherever I am throughout the world, I will call Mum before my games and have a catch-up. That's something I will take with me forever and will always do.
"And anytime whenever I have needed her, needed someone to talk to, she's always right there, just a phone call away. It's never been hard with Mum."
When I ask about how amazing it must be to have her name on his jersey, Karen chimes in: "Absolutely – it's so overwhelming. His achievements have all been through himself. He has done so much to get to where he is today. To be a part of that, my gosh, I wish there was another word to use, because being proud…it doesn't even cover it."
And then all of a sudden, I had a really strong urge to call my mum and tell her I love her (and I did, in the Uber on the way home).
Rugby League has prioritised inclusiveness for many years, at times paving the way for other male-dominated sports, and this weekend, as we celebrate the NRL Women in League round, Jared will be wrapping his mum around his heart and carrying her on the field.
Steggles, the jersey sponsor of the Roosters, have given up their spot on the chests of the players, to adorn it with the name of the women in their lives who have helped them be where they are today. This is a big move by Steggles who, just like the Roosters, want to support all of the women who help this great game in being what it is today.
And to Jared, the Women in League round means a lot to him as a proud family man. This round gives him the opportunity to represent all women as well as the significant women in his life – his mum, his wife, and his two daughters. They are, after all, why he plays this game at all.
So next time you look at a big, burly footy player, remember that they wouldn't be there without the women holding them up. It's a big job.
Now, go call your mum.
For more sport chat: Monique Bowley pleads the case for a trigger warning for gruesome sports injuries, on our Mamamia Out Loud podcast.