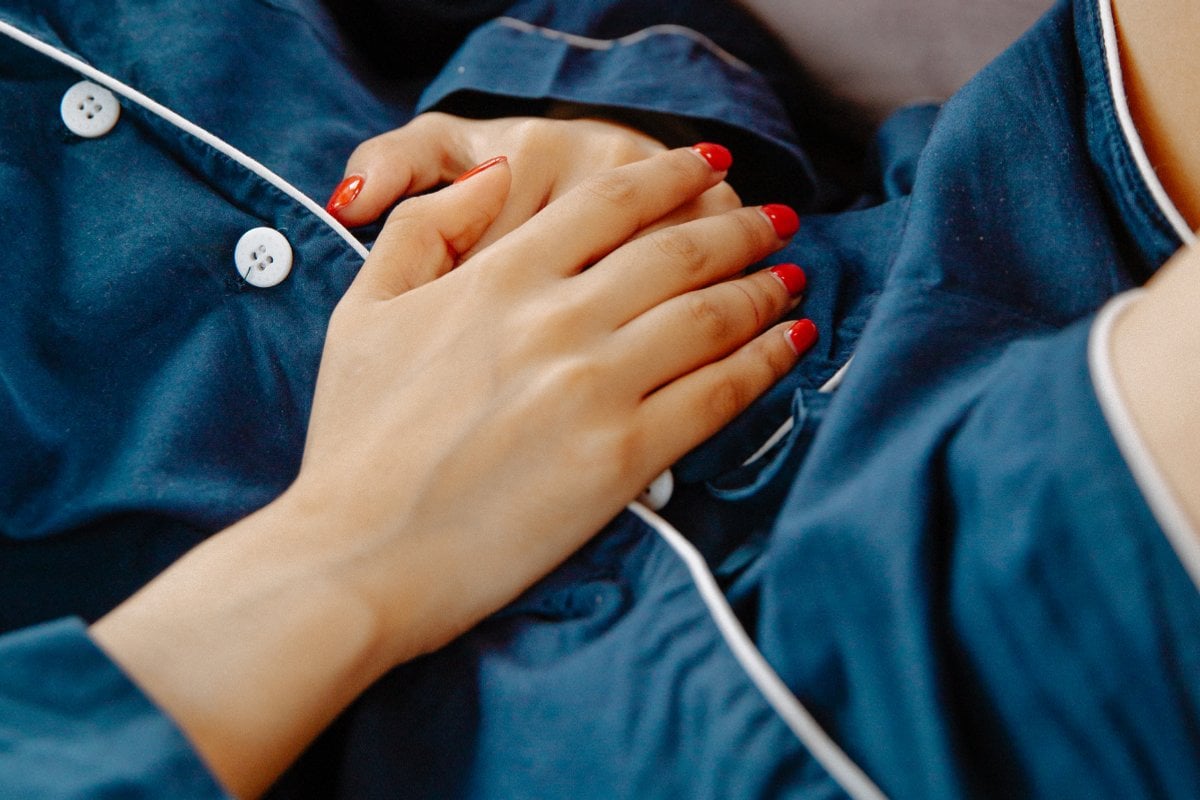 Like most things in life, apparently finding out you're pregnant doesn't always go down exactly how we see it in movies. 
Shocked and appalled.
As well as some unpleasant physical effects (hey tender boobs! Take a seat), there are some seriously crazy emotions that sometimes follow - joy, terror, anxiety, disbelief. And it's perfectly normal.
Watch: Here's a bunch of things pregnant people never say. Post continues below.
Whether you've had a long hard struggle with trying to conceive, or you've found yourself unexpectedly pregnant, the feelings and emotions that come with a positive pregnancy test are A LOT. And it's probably nothing like how you imagined it, right?
We asked 33 women to tell us how, when and where they were the very moment they found out they were pregnant.
Lex.
"My work toilet. Was about to meet a friend for a bootcamp session. I had just got off the phone to my husband (boyfriend at the time) who was heading out of range for a few days on a work trip. Bawled my eyes out. Turned out I was almost 12 weeks already. #Notlikethemovies."
Listen: On this episode of The Delivery Room, we learn all about a planned C-section… post continues below.
Rebecca.
"I already had a five-month-old baby, and was having a social game of tennis with mothers group friends. I was hit by a huge wave of fatigue and dropped the racquet and walked off the court. Perplexed, I sat watching on... and the penny dropped."
Paula.
"I was newly married (very young) and my husband was having his 21st birthday party. I didn't feel well and didn't actually drink that night. I went to the doctor with my girlfriend two days later and found out I was pregnant. So when my husband came home, I was like, "Surprise! Happy birthday, you're going to be a dad." I can't really repeat what he said, but I think he was in total shock. He came around a few days later and apologised; it wasn't the birthday present he was expecting."
Kylie.
"I was in a bar in Istanbul about to order an apple martini, when I thought, 'I feel like I should take a test'. I just had this feeling. I finally found a chemist and spent 30 minutes trying to google translate 'pregnancy test'. I did the test at the hotel. I couldn't look at it. My husband told me we were pregnant."