On Sunday night, the world's largest short film festival screened in Sydney's Centennial Park to an estimated crowd of 100, 000.
Prior to the screening, the Tropfest directors stood in a straight line. As the presenter interviewed a handful of finalists, the camera panned, revealing an uncomfortable statistic. Of 16 films, only one was directed by a female. We later discovered that there were four female producers, and only one film with a female protagonist.
But rather than focusing on the women that weren't there, we want to acknowledge and celebrate the women who were.
Angela McCormack and Jessica Campbell for 'TAY MAN'.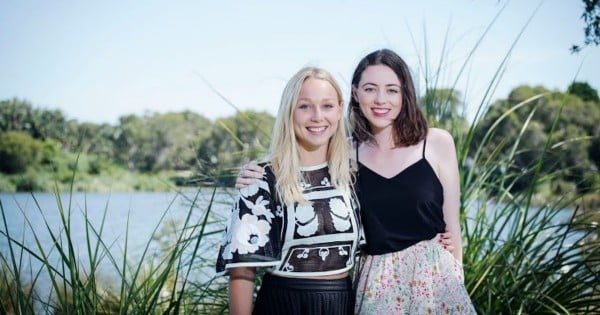 Crowd favourite 'TAY MAN' was directed by 22-year-old Angela McCormack, and co-produced by 23-year-old Jessica Campbell. The film centres on three typical Aussie blokes, who happen to have a deep closeted obsession with Taylor Swift. Arguably the funniest of all 16 films, 'TAY MAN' is hopefully the first of many we will see from McCormack, who is a writer and director, currently working as a social media producer for Triple J's Hack, or Campbell, who works as a producer.
Monica Hyde for 'Drawcard'.