1. "I can't stay in this house": 24-year-old Brit's fiancé was killed just two streets away from their Gold Coast home.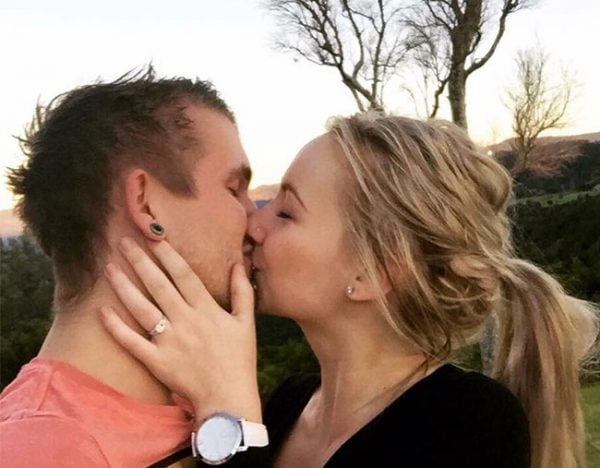 Brit Yallop, 24, was supposed to be planning her wedding to her fiancé, and partner of seven years, Bryn Dodd.
Instead, she's saying goodbye after he was killed in a car accident just two streets away from the home they shared together on the Gold Coast.
The 24-year-old died after his car collided with a truck around 4pm last Friday. Despite the best efforts of paramedics, Bryn died at the scene.
Speaking to the Gold Coast Bulletin, Brit said she and Bryn did "everything together" and said she no longer wants to stay in the home that was once theirs.
"I can't stay in this house," she said.
"I loved everything about him. We'd been together seven years. We're engaged."
Plasterer Bryn - who met Brit when they were in high school but didn't start dating her until they were both 18 - "dropped everything" to move to the Gold Coast four years ago when Brit relocated.
"He's kind and devoted... The day before he died he saved a bird and then released it," she said.
Brit also said that Bryn had changed a lot since he had become caught up in "wrong crowd" in his late teenage years.
"He wanted family, marriage — stuff that he wouldn't have wanted (years ago)... I want people to know that he's not the person he was four years ago.
"He would have done anything to make me happy."
Bryn's funeral is expected to be held in Victoria later this month.
2. Western Australian woman jailed for life for murdering her own mother.