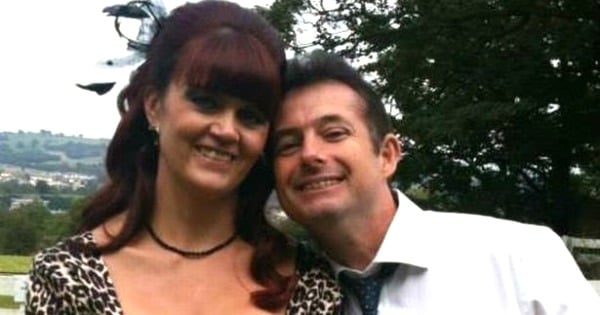 The family of Tina Locke – a mum with just eight weeks to live – is in a state of disbelief.
After the Welsh 43-year-old spent two years complaining to doctors about stomach and chest pain, for which they allegedly wrongly diagnosed her with depression, anxiety and fibromyalgia, the mother-of-two has learned her symptoms were the result of a highly malignant stomach cancer all along.
Doctors' apparent mistake in ignoring Ms Locke's signet ring cell adenocarcinoma for so long may now cost the woman her life.
"The way she's been treated by the [National Health Service] has been absolutely disgusting," Ms Locke's husband John claimed in a video posted to Facebook.
"Nobody took her seriously because she looked so well. She begged the doctors to give her tests."
Listen: Mia Freedman on why routine is anxiety's best friend…

Now, the Locke family is looking at their last hope: an immunotherapy treatment accessible only in Germany. But the former hairdresser's chance of living beyond her grim prognosis comes at a high price – the treatment is expected to cost up to AU$500,000.
"It's really shocking that this was allowed to happen. I will camp and protest on the steps of the Assembly until the money is given to send her to Germany. The NHS owes it to her," Mr Locke said.
"This is a desperate plea from a desperate man trying to save his wife's life… She is only 43 years old. It is absolutely devastating to my two sons and the whole family."
Even then, the family is of the impression the immunotherapy would only add weeks to Ms Locke's life.
Cwm Taf University Health Board told local media an official investigation has been launched, although they are unable to comment on individual circumstances.
"We are aware of this case and an investigation is under way," a spokesperson told Wales Online.
The family's crowdsourcing efforts have so far raised AU$16, 471.
"Tina is a truly lovely woman, always so willing to help others and a devoted wife and amazing mother," the Just Giving page reads.
"Time is not on Tina's side so we need to raise funds as quickly as possible."