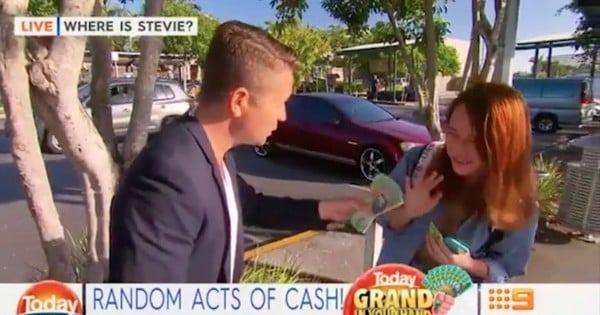 Australia: a country where things rarely make sense and people don't always care for free money can easily be found.
At least that's what it seemed like to those viewing this morning's edition of Channel 9's Today Show.
As part of the channel's 'Random Acts of Cash' segment, weatherman Stevie Jacobs approached a woman with $1,000 cash in his hand, saying, "There is $1,000!"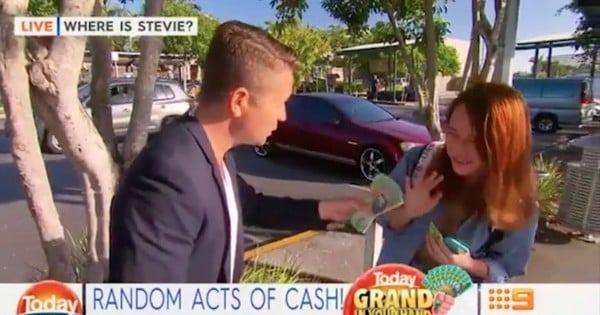 Get away from her with your free money, Jacobs. Source: Channel 9.
Confused and clearly keen to be away from the live television camera, the woman kept her head down before Jacobs continued, "You're on your way to work this morning or school?"
But seemingly uncomfortable with having an unknown man wave cash in her face first thing in the morning, the woman said no and shook her head several times before successfully walking away from Jacobs.
Watch the video here. It's really, really awkward. (Post continues after video.)