A woman was doused in petrol after being stabbed multiple times by her former boyfriend who was later shot dead by police on the NSW North Coast.
The woman, who has this afternoon been named by media as Angela Jay, was found by police and paramedics in a pool of her own blood in a neighbour's garage.
The 28-year-old managed to stagger down the street and call for help at around 6pm yesterday, the Daily Telegraph reports.
She was treated at the scene before being taken to Port Macquarie Base Hospital where she is reportedly in a serious by stable condition.
Police were forced to pursue the 36-year-old suspect, Paul Lambert, in a chase through the surrounding Port Macquarie, where the attack took place.
He was eventually cornered at Bonville near Coffs Harbour where a confrontation occurred and he was shot dead at around 9.45pm last night, according to NSW Police.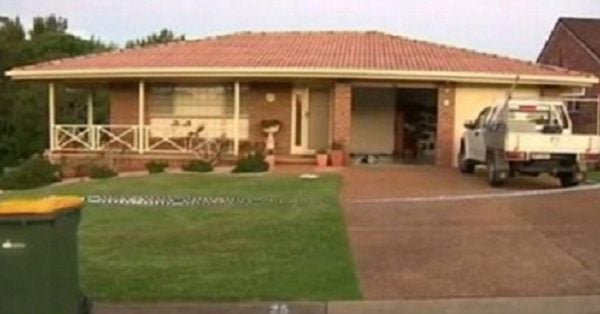 Image via Nine News. 
"A critical incident team from State Crime Command's Homicide Squad will now investigate all circumstances surrounding the incident including the discharge of a police firearm," a NSW Police Force spokesman said.
Police were unable to comment on whether the couple met on Tinder or the extent of their relationship, but confirmed that on October 31 the victim took out an apprehend violence order against the offender.