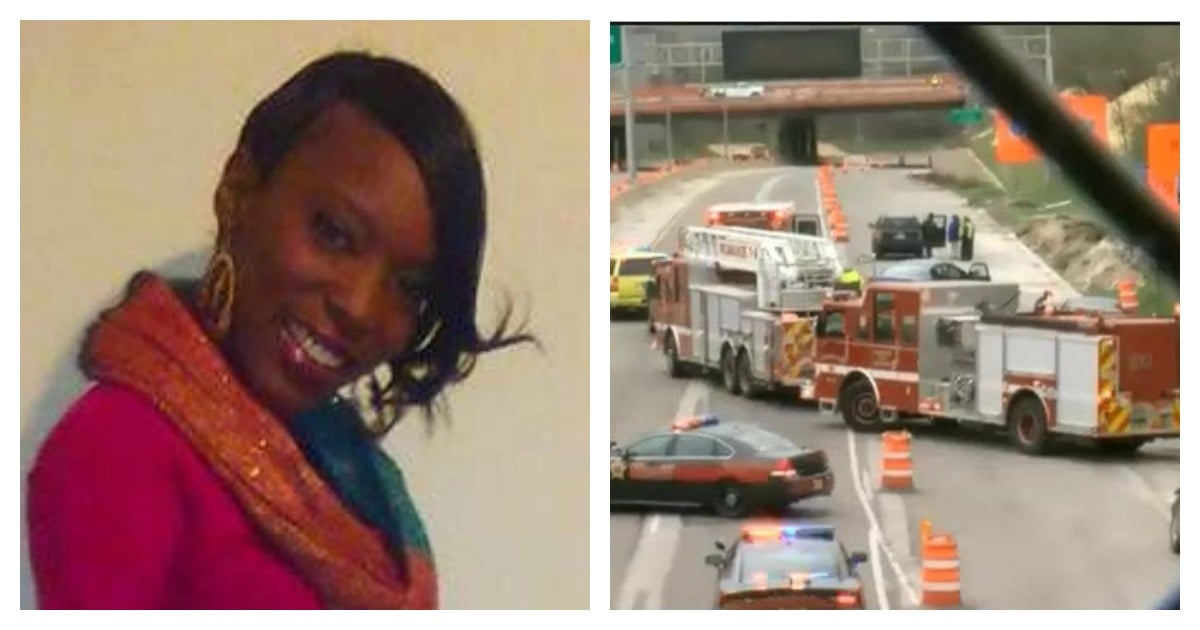 Family and friends have gathered at a tearful memorial for a US woman tragically shot and killed by her own toddler earlier this week.
Milwuakee mother Patrice Price was driving two of her three children and her mother in Milwaukee, Wisconsin, when the two-year-old picked up a 40-calibre gun and fired a single shot through the driver's seat and into her back.
As her daughter slumped over the wheel, May Watson managed to put her foot on the brake and steer the car to the side of the road, reported The Milwaukee Journal Sentinel.
Paramedics arrived to find the 26-year-old with no pulse and, despite desperate attempts to revive her, she was pronounced dead at the scene.
The tragic incident bares a striking resemblance to a case last month in which a Florida pro-gun activist was shot by her four-year-old while driving. Jamie Gilt was injured but survived.
Post continues after video…

Police believe the gun, which belonged to Price's security-guard boyfriend, had slid from beneath the front seat, as police also found the man's gun belt during their search of the vehicle.
The Milwaukee Journal Sentinel newspaper has reported that the car also, in fact, belonged to the boyfriend and that Price was borrowing it because her own vehicle had recently been stolen.
Neither the toddler nor her one-year-old were properly restrained at the time of the shooting, as their child seats were reportedly stolen along with their mother's car.
A friend of the victim's told the Sentinal that Price was usually gun-safe.
"She would have never had a gun in the vehicle," said Michelle Kane. Her child "never would have found it and she would have been alive if those punks wouldn't have stolen her car."
A memorial fund has been established to assist with funeral costs and to donate to her three children.
"The baby's going to need some therapy," Kane said of the boy who fired the shot. "Kids are going to be cruel and he's going to find out in the wrong way, and I don't want it to affect him in the long term."