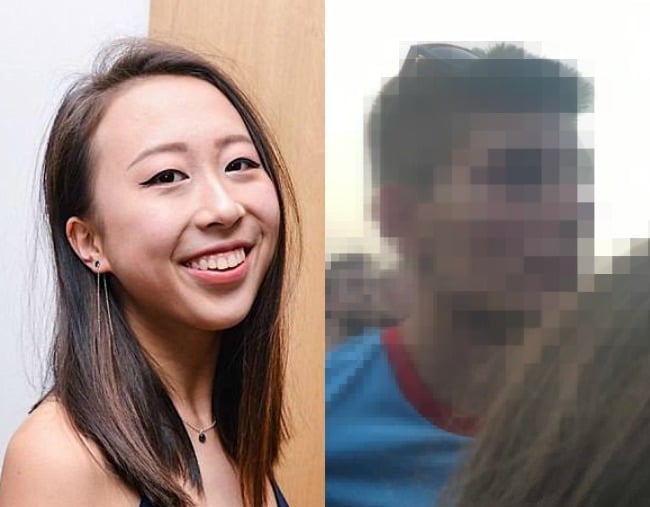 With AAP.
1. Australian student "degraded" by disgusting act at a London music festival.
Joyce Qui – an Australian university student – was having a "great time" at London's All Points East festival when a man standing behind her did something that left her "completely disgusted".
"Like everyone else around me in the very tight moshpit, I was dancing and jumping to Lorde… when suddenly, after feeling a warm liquid start to pour over the backs of my legs, I realised that the guy behind me was peeing on me," the UNSW student described in a Facebook post.
Joyce, on exchange in the UK, said the man's genitals were out and he was urinating "on my legs, into my boots, onto my long fringed cardigan, and splashing his pee onto those around us".
The vile act left her socks "squelchey with his urine", but she was still there to see Lorde and endured it until she could get away.
"I am left repulsed and completely disgusted by such an act, not to mention how harassed and degraded I feel," she wrote.
"It could have been anyone in front of him who copped this sickening behaviour and this is not okay."
Thankfully, someone at the welfare tent was able to give her a pair of new thongs so she could walk home in clean shoes.
Joyce said she reported it to London police and wanted this man found, sharing a photo of him.
"People like him need to know that you cannot just urinate on someone because you can't be bothered to get out of the moshpit, and then just get away with it."
"It is repulsive, violating, and illegal."
The fetival was in late May and so far Joyce has given no updates on whether the man was caught.
2. Terrifying details about Kate Langbroek's alleged home invasion emerge in court.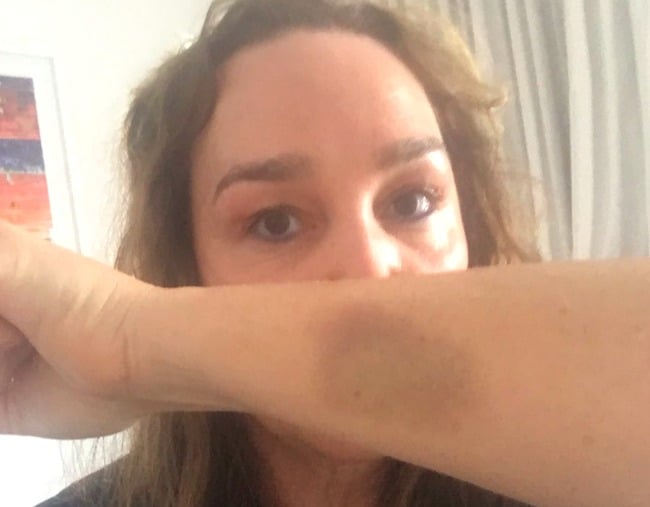 A homeless man is expected to plead guilty after he allegedly attempted to break into the Melbourne home of radio personality Kate Langbroek, armed with a kebab skewer and a metal pole.
Sembata Defa, 37 at the time, allegedly tried to kick in the front door of the Fox FM host's St Kilda home on March 2.
It's alleged he forced his way through the front gate, pushing past and grazing Ms Langbroek, before she and her husband Peter Lewis ran inside their home and locked the front door.
The couple had just returned home to their three young children, who were being minded by a friend.
The court was told Defa initially tried to get inside the babysitter's car before he approached the house, yelling: "this is my bloody house, this is my f***ing house" and "I'm f***ing coming in".
He then kicked repeatedly at the front door with Ms Langbroek thinking the door would collapse, Melbourne Magistrates Court heard on Thursday.
Defa then allegedly gave up and approached a house further along the street, banging on windows and doors.
The court was told Defa yelled out to the occupant of the neighbouring house: "who the f*** are you? I'm going to drug all you c***s".
Defa is charged with assault, entering a residential address without authority, possessing a dangerous article and resisting police when officers arrived at the scene.
A prosecutor told the court he is expected to plead guilty.
Police claim they found on Defa a 40cm metal pole, believed to be from a pushbike seat and a pointed kebab skewer.
At the police station, Defa was assessed and deemed unfit for interview.
Defence lawyer Chris Hooper told the court Defa had mental health and illicit substance addiction issues and had been admitted to psychiatric care 17 times in recent years.
He said Defa "genuinely believed" Ms Langroek's home was his.
Mr Hooper said Defa would be independently assessed by a psychologist and would not apply for bail.
The matter is scheduled to return before magistrate Fiona Hayes on July 24.
3. Northern Ireland's abortion law is not compatible with human rights, Supreme Court finds.
Britain's Supreme Court says Northern Ireland's strict abortion law is incompatible with human rights but it does not have the powers to make a formal ruling that the law should be changed.
Four out of seven Supreme Court justices who considered the issue found that the socially conservative British province's current law, which bans abortion except when a mother's life is at risk, was incompatible with the European Convention on Human Rights.
However, a different group of four justices ruled that the Northern Ireland Human Rights Commission, which had initiated legal proceedings to try and liberalise the law, did not have the right to bring the case.
"As such, the court does not have jurisdiction to make a declaration of incompatibility (with human rights law) in this case," the court said in a summary of the decision.
The Northern Ireland Human Rights Commission had argued that the law should be changed to allow abortions in cases where pregnancies were as a result of rape or incest, or in cases where the foetus had a fatal abnormality.
Northern Ireland's elected assembly, which has powers to legislate on the issue, voted against liberalising the law in February 2016.
Britain's Northern Ireland minister has said she would like the law to be changed, but it was up to the people of Northern Ireland.
The province has been without an executive after the Irish nationalist party Sinn Fein withdrew from a power-sharing government with its rival, the Democratic Unionist Party.
4. Judge behind convicted rapist Brock Turner's light sentence booted from office.
In June 2016, Judge Aaron Persky sentenced Brock Turner, then 20, to six months in the county jail and three years probation for three counts of sexual assault. It was a sentence most thought was far too lenient - especially given the prosecution was asking for six years.
Uproar over the sentencing was fuelled in part by an open letter from his anonymous victim, who graphically recounted the night.  The letter was posted online and went viral, resonating with people around the world. Many also thought that his status as Stanford University swimmer caused the judge to go softer on him.
Now, Californians have voted in a special election to unseat Santa Clara County Superior Court Judge Aaron Persky.
The former prosecutor appointed to the bench in 2003 by then-governor Gray Davis next month will become the first sitting judge recalled in more than 80 years in the state.
In Tuesday's election, 60 per cent of the more than 176,058 voters who cast ballots approved a petition to recall Persky, according to unofficial results posted online by the county registrar. The registrar is expected to certify the results on July 5, spokesman Steven Spivak said.
"There is no such thing as an elected official who (is) independent of the electorate. That is not a thing," Michele Dauber, a Stanford law professor who organised the recall petition, wrote in a Twitter message on Wednesday.
Prosecutors had asked that Turner be given six years in prison. He had faced up to 14 years behind bars, and under normal sentencing guidelines would have been likely to receive at least two years in prison.
Turner was released for good behaviour in September 2016 after serving just three months of his six-month term and has since appealed his conviction.
5. About one in every five Target stores to be closed by year 2023, Wesfarmers chief executive announces.
Wesfarmers is scaling back its struggling Target business, confirming it will cut the size or number of stores in the chain to achieve a 20 per cent overall reduction.
While not singling out specific stores, apart from Highpoint in suburban Melbourne which will be downsized, Wesfarmers department stores chief executive Guy Russo said the reduction would occur over the next five years.
He said staff at closing Target stores could be moved to one of Wesfarmers' other brands, such as Kmart or Officeworks, but acknowledged this was not always possible in regional towns.
"Where it's a little sadder is when it's in the country town and there is no other retailer," he told investors in Sydney.
In contrast, Wesfarmers plans to open between eight and 10 new Kmart stores in Australia and New Zealand annually, and explore opportunities abroad.
Kmart managing director Ian Bailey said the brand was keen to sell in overseas markets, adding that a small-scale test and learn approach was the way forward.
"We do all this work to design and make products for Australia and New Zealand and then we pitch them against the world class retailers who are offering their products all over the world," he said.
"So if you look at the numbers, why wouldn't you, you'd be almost crazy not to.
"How big is the prize? Well the world is enormous."
Mr Bailey said countries such as Thailand and Indonesia were markets experiencing a huge expansion in the middle class seeking more aspirational products.