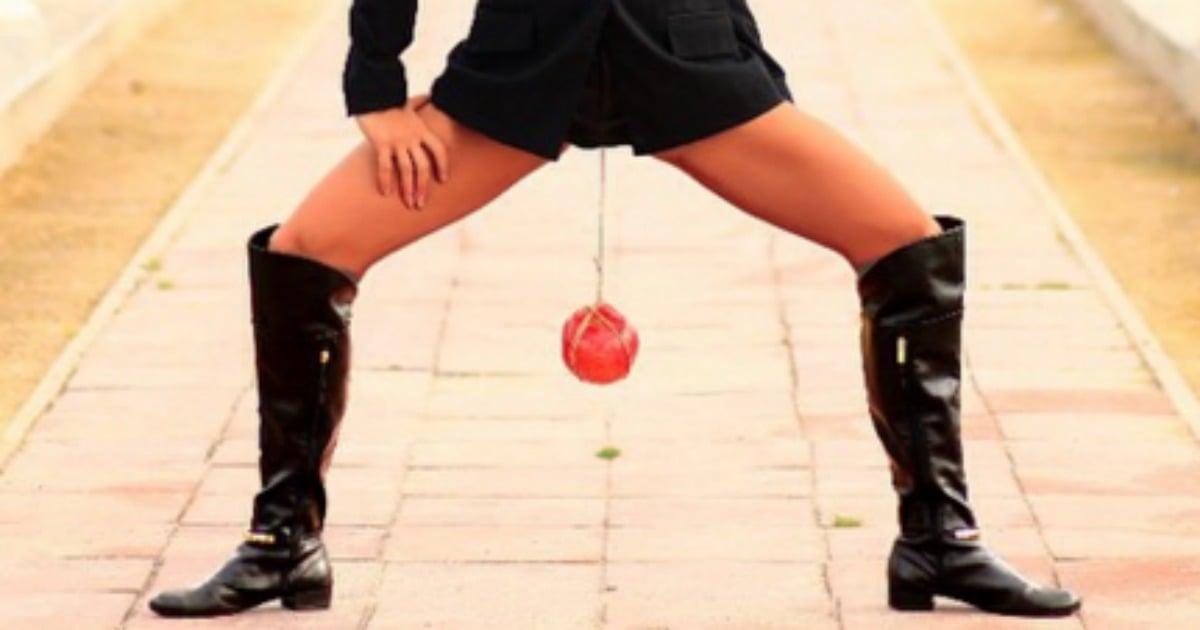 Ok, so here's the thing.
There is a lady in America (where else?) who, erm, lifts things with her vagina.
Yes, you read that correctly: she LIFTS things with her VAGINA.
44-year-old Kim Anami is a self-professed "Vaginal Kung Fu Master," and has gone viral (poor choice of word) this week with her unconventional weight-lifting skills. To be specific, Kim has strengthened and trained her vaginal muscles to be able to lift everything from surfboards to mangoes.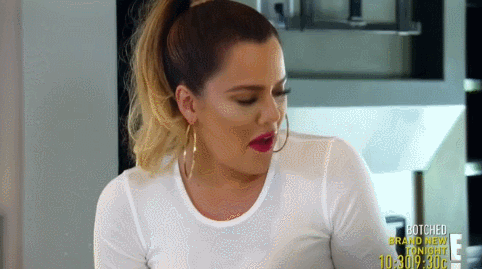 Oh honey, that's just the TIP of the vaginally-suspended iceberg. We highly recommend you take a moment to peruse Kim's aesthetically-beautiful-but-conceptually-confusing Instagram account, where you can see her lift the following objects with her coochie with the hashtag #thingsIliftwithmyvagina. (LOL)  
They include:
Two mangoes
A chandelier
A bowl of paella
A pineapple
A venetian mirror
A jar of pesto
A jar of truffle oil
Salvador Dali lips
A fan
A conch shell, and my personal favourite…
An Oscar statue.
But don't think Kim is just a muffy-stunt-woman. She is a professional coach, helping women around the world strengthen their vag-jay-jays.
On her website, www.kimanami.com, Kim gets straight to the point, asking visitors:
"As a modern-day sexual savant, it is my experience that nearly every woman has a weak, under-performing, under-pleasuring vagina. Is yours?"
*Cue blank face*
I mean, do I have a weak vagina? I don't even know. Is that BAD that I don't know?
Kim goes on to explain on her website that weak vaginal muscles can lead to numbness, reduced sexual pleasure, and urinary incontinence. However, all is not lost: by training the muscles using a, ahem, jade egg, she promises you will:
Have better orgasms. (By better I mean, mind, body and spirit altering orgasms that are longer, deeper, more intense, and include the ability to ejaculate.)
Keep your internal organs (i.e. no pelvic organ) from prolapsing.
Have an easier childbirth and recover more quickly afterward.
Up your libido. When the vagina is weak, it feels numb. Sex is infinitely more pleasurable with a sensitive and articulate vagina.
Eliminate issues of urinary incontinence.
Increase circulation in the vaginal canal and produce lubrication more easily.
Be able to shoot ping pong balls. This is every woman's God-given right.
Although there is a big part of us being all like, leave my poor vagina alone, I don't need a Schwarzenegger pussy; there is a small part of us wondering if this is maybe a REALLY GREAT IDEA.
But mostly we're just wondering where the hell we could get away with practicing lifting a pineapple via a jade egg in our vagina.