Trigger warning: This article contains information about sexual assault and/or violence which may be distressing to some readers.
In June 2014, a homeless 28-year-old woman was sleeping in an apartment stairwell in Alberta, Canada, when she was dragged by her hair into the flat of a convicted sexual predator.
She was sexually assaulted, beaten and stabbed. Still, Angela Cardinal – whose real name has been suppressed – managed to call police, putting the phone on loud speaker as she was being attacked.
"Help me, help me, I've been stabbed…he stabbed me," she can be heard screaming.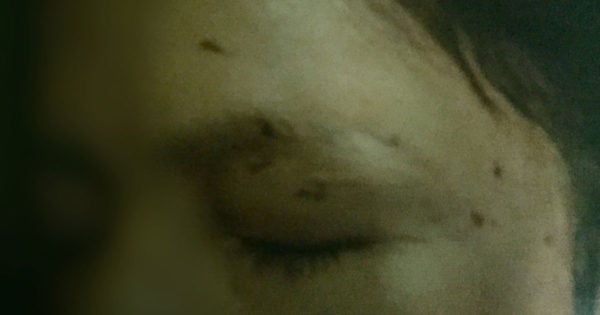 Her attacker, Lance Blanchard, can be heard yelling for police to come and arrest the woman for "break and entry", claiming she entered his apartment and grabbed a knife.
After the attack, Angela needed 27 stitches in her hand, where she was stabbed while trying to protect herself. She had a black eye and her neck was bruised from where her attacker had attempted to strangle her.
Yet, somehow, it was 28-year-old Angela who would end up in jail right beside her attacker and who would appear before a judge in shackles.