A Queensland woman was once again caught off-guard with the sudden delivery of her child, giving birth in the family ute on the way to hospital – for the second time.
Rebecca and Sean Dalton's eldest daughter Keeva was born in the front seat of the couple's Tritant as they made their way to the hospital three years ago.
Their second daughter Stella proved just as impatient, arriving in the back seat of the ute while the Caboolture couple was just minutes away from hospital, Nine News reports.
"Who would have thought lightning would strike twice? It was just unbelievable," Mr Dalton said.
Ms Dalton told Nine News that she was calm at home before her contractions quickened and the couple were forced to head to hospital around 2am Wednesday morning.
"I didn't think it was going to happen as quick as what it did. Two minutes up the road (my) waters broke in the car," she said.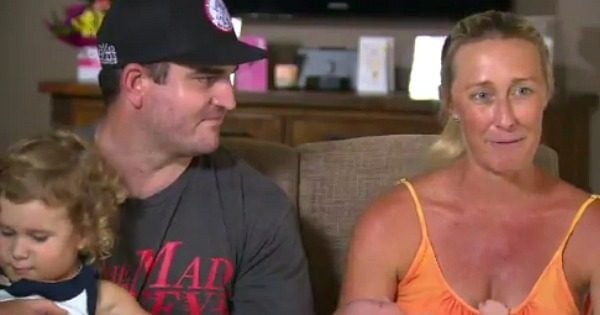 About seven minutes later, Stella was born.
Ms Dalton suggested it was "team work" that made both labours so successful.
"We make a good team so whatever it is, Sean drives well and I deliver well I guess," she said.