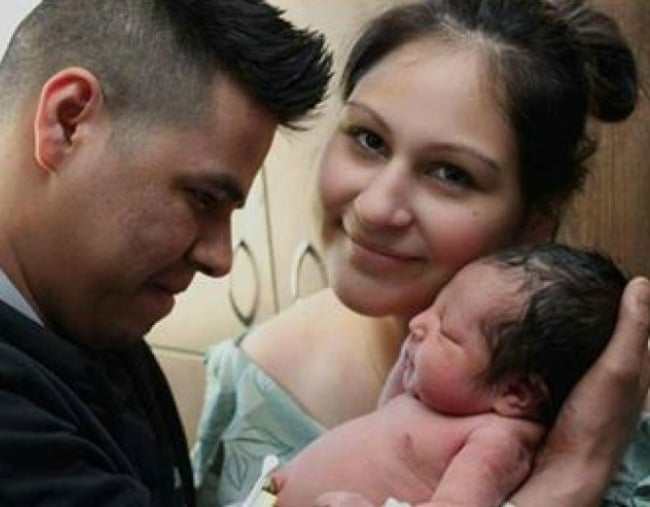 In November 2016, Texas woman Yesenia Sesmas found herself facing a terrible crossroad of her own making.
For months, she'd fed lies to her family and friends, pretending to be pregnant. She prepared her home, decorated a nursery, hosted a baby shower, accepted mounds of gifts and even shared photos of her supposed newborn. The truth was, she'd miscarried long before. And the photos of the baby girl were not hers.
She came up with a twisted reasoning: either she had to tell her loved ones and expose herself as a fraud, or she had to come home with a baby, somehow. She chose the latter.
And so, in an attempt to maintain her illusion, Sesmas concocted a sickening plan that would involve murdering a young mother and kidnapping her baby daughter.
She knew her friend and former co-worker, 27-year-old Laura Abarca, had recently given birth. The baby photos Sesmas had been claiming as her own were, in fact, Abarca's.
Sesmas decided to strike. On November 17, she drove from her home in Dallas to Abarca's apartment in Wichita, Kansas, five hours away.
According to Associated Press, Abarca was home alone with her six-day-old baby girl, Sophia Gonzales. Armed with a loaded gun, Sesmas entered and killed the new mother with a single shot to the forehead.
Sophia was then bundled into diaper bag, taken to Sesmas' waiting truck and driven back to Texas strapped in a car seat.
The Wichita Eagle reports Sophia's father came home from work later that day to discover the tragic scene: his fiancee was dead, and his baby girl was nowhere to be found.
Police were called and an intensive search was sparked to find the missing newborn. Soon enough, the whole nation was talking about 'baby Sophia'.
It took less 48 hours for detectives to set their sights on Sesmas. She became a key suspect after a text message exchange was found between she and Abarca the day before the murder.
Police raided Sesmas' home and found Sophia, uninjured.