We've rounded up all the latest stories from Australia and around the world – so you don't have to go searching
1.Young woman died trying to save drowning boy.
A woman has died after she jumped off the rocks at a beach near Tweed Heads, northern NSW to save the life of a 9-year old boy who was struggling in the surf.
26-year old Aggie Auelua – a New Zealander who lives on the Gold Coast drowned after she jumped in to the water at Fingal Head to rescue nine-year-old Matt Hennessy, who was swept off rocks near the lighthouse on Saturday afternoon.
Seven News reports that Ms Auelua and her partner were visiting friends in the area, and she took her partner's son and two children to the picturesque headland when a monster wave swept over the rocks, taking one of the children into the surf.
Ms Auelua managed to keep the boy's head above water until lifesavers reached him. By the time they got back for her she was unconscious.
9-year old Matt Hennessy was saved but tragically Ms Auelua lost consciousness before dying in Tweed Heads Hospital.
Tweed police duty officer Inspector Mick Dempsey told News Limited it was a "heroic" effort.
"This was just an unfortunate freak wave. It was very heroic from, not only our police officer, but also the random people who helped out."
Her brother Auelua's Hosea Mano said the family was heartbroken.
"She always put other people before herself,"  he said.
2. "I'm going to get this baby out early" partner attacks pregnant teen.
Warning: This item deals with domestic violence and may be triggering for some readers.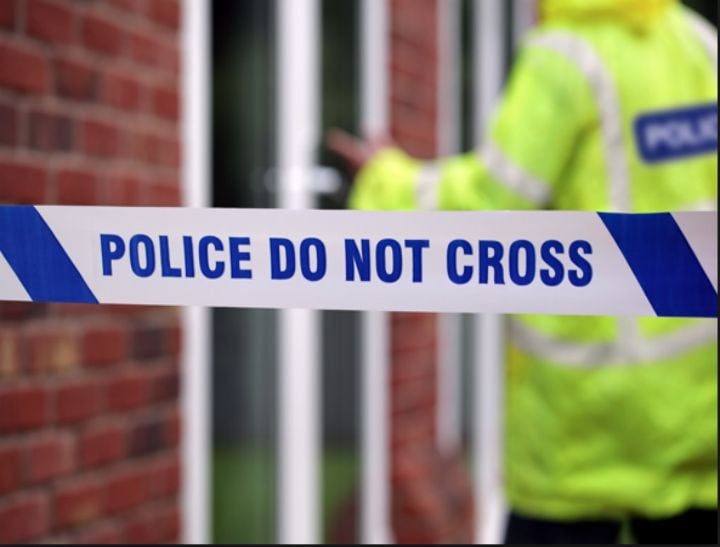 A man has appeared in court charged with assault after allegedly attacking his pregnant partner, punching her in the stomach, throwing her onto a car and "bear hugging" her while claiming he would "get this baby out early".
QLD police were called to an address in Sherwood Rd, Toowong, after reports of a female being assaulted by a male following a verbal argument about 5pm on Friday evening
A 19-year old man was arrested and appeared in court on the weekend.
Police want to hear from a woman who assisted the girl and from anyone who may have witnessed what happened.
Anyone with information can contact Crime Stoppers on 1800 333 000
3. Kevin Rudd was a "danger to Australia."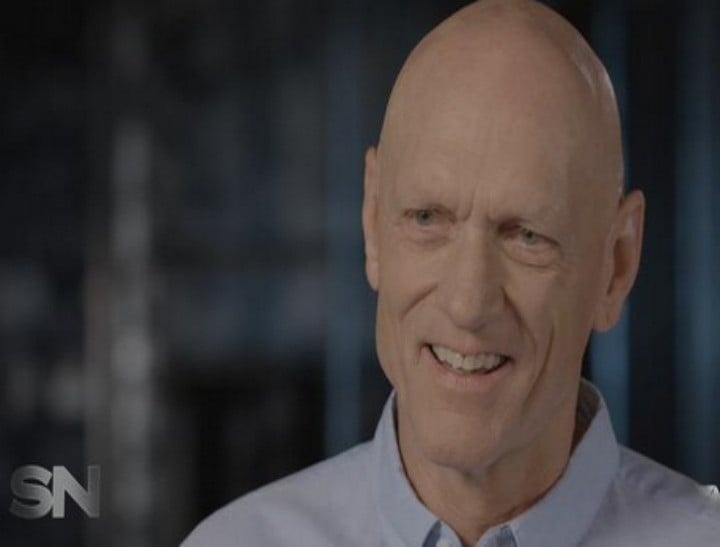 Former Labor minister Peter Garrett has labeled Kevin Rudd as a  "megalomaniac" and said that Mr Rudd put the safety of Australia in jeopardy.
Speaking to Channel 7's Sunday Night Mr Garrett stood by claims in his biography that supporting Kevin Rudd in light of his "trail of destruction and abandoned policy" was "the biggest mistake" he made in his political career.
"Rudd wasn't someone who was easy to work with in that way, and his vanity and his exercise of power as prime minister was contrary ultimately, to me, to what good leadership is."
"He was [a megalomaniac]. I am not the only one to think it either."
"So I am critical of him that's true, I am very critical but for good reason."
He said Mr Rudd treated Julia Gillard poorly and said he felt she unfairly copped a lot of flak because of her sex.
"I don't think Julia Gillard was ever given clear air as they say, a fair chance,"
"I don't care what anybody says if you are a reasonable, dispassionate observer of Australian media and popular culture you would have to say that she got a lot of stick for being a woman" he said.
4. Tony Abbott's first day on the back bench.
The former prime minister Tony Abbott will sit today for the first time on the back bench as parliament resumes.
A news poll out today shows that the leadership change has been a success with Mr Turnbull leading Opposition Leader Bill Shorten as the preferred prime minister by 57 per cent to 19 per cent and the Prime Minister's net satisfaction rating stands at 25 points while the Opposition Leader is at minus 25 points.
The poll, in The Australian has the government and Labor deadlocked at 50-50.
5. Vaccine free kindergartens operating illegally in Victoria.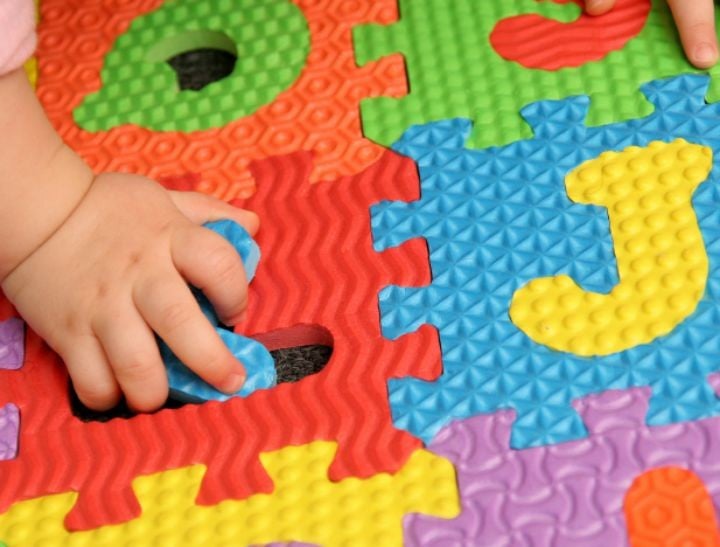 A prominent ant-vaxxer has revealed that there are at least 30 illegal 'vaccine-free' kindergartens operating in Victoria.
Wendy Lydall, has told The Leader the kindergartens were advertised on at least 20 closed Facebook pages.
"(Premier) Daniel Andrews has announced that next year children who are not up to date with the 39 vaccines on the preschool schedule will not be allowed to attend any preschool learning institution.
"He is driving the children of health-conscious parents into the illegal kindergartens that are springing up all over Victoria." She said.
From January the license requirement to operate a kindergarten will require the kindergarten to adhere to the 'No Jab, No Play' policy.
The woman who wrote the book Raising a Vaccine Free Child said:
"Of course it's illegal to do that without police checks and safe venue checks. They are advertised all over Facebook and other social media. They are not being screened; they need police checks to make sure (operators) are not paedophiles. They need to be safe."
The Victorian Health Minister Jill Hennessy told The Leader anti-vaccination campaigners "peddled myths and mistruths which can have disastrous effects".
"Vaccinations save lives. It's that simple,"
"Children who are not fully immunised face the very real risk of contracting a range of vaccine-preventable diseases, some of which can cause serious illness or be fatal. Immunisation not only protects those who have been vaccinated, it also protects those in our community."
6. Muslim leaders call for visa of Dutch anti-Islamic MP to be cancelled.
Muslim leaders have called for Prime Minister Malcolm Turnbull to refuse entry to Australia for Dutch anti-Islamic MP Geert Wilders.
Mr Wilders is headed to Perth for an October 20 launch of a new political party, the Australian Liberty Alliance, which argues against the "Islamisation" of Australian and wants a visa ban on citizens from the 56 member states of the Organisation of Islamic Corporation.
Lebanese Muslim Association president Samier Dandan told Fairfax Media that he had told the PM that Mr Wilders' visit would fan the flames of anti-Islamic sentiment.
Mr Dandan said that if an Australian visa for Chris Brown because of his history of domestic violence then Mr Wilders' visa could also be blocked.
If he [Wilders] will be allowed in, there should be a framework similar to what we are debating – that those who don't agree with what we call Australian values and mutual respect to maintain social harmony [should not be welcome]. If we are considering cancelling passports, surely someone who is coming through, who says something that damages the social fabric should be put back on a plane too?" he said.
7. Man accused attempted murder after beating wife unconscious with a metal pipe.
Warning: This item deals with domestic violence and may be triggering for some readers.
A Bathurst man who waited for his estranged wife to finish work before attacking her with a pipe as she got in her car on Thursday has been arrested and has appeared in cort.
Police allege that 56-year old Norm Rutherford waited his former partner, Cathryn, 54, to leave work at Carah's Cakes and Pies in Keppel St, Bathurst when he attacked her with a metal pipe.
She then lay unconscious in the driver's seat of her car for five hours before a passer-by noticed her lying there.
Mr Rutherford, who is president of the Bathurst Historic Car Club, was arrested and charged on Friday night with attempted murder, stalking and assault occasioning actual bodily harm.
 For domestic violence support 24/7, call 1800 RESPECT (1800 737 732). 
8. Call for mandatory reversing cameras in cars after toddler dies.
The death of a toddler who was run over in the driveway of his home has prompted calls for reversing cameras to be standard features on new cars.
The little boy died on the weekend after being run over by a car driven by a family member.
An average of seven children aged under 14 were killed in driveway collisions each year over the past five years in Australia, according to Kidsafe, and another 74 seriously injured.
The South Australian Road Safety Minister has called for all car manufacturers to consider technologies that improve road safety as a standard feature in their new cars.
9. Zoo plans to dissect lion in front of crowd because they can't find her a home.
A zoo that plans to have a public dissection of a lioness for educational purposes has been criticised for animal cruelty.
The lioness who will be dissected at the zoo, was put down nine months ago because they had too many felines and no other zoo wanted her.
The Odense Zoo in central Denmark said "We are not chopping up animals for fun. We believe in sharing knowledge.
"It is important not to give animals human attributes that they do not have."
Last year a Copenhagen zoo prompted a storm of criticism for putting down a healthy giraffe, named Marius and dissecting it in front of children.
The lioness will be dissected on Thursday next week, to coincide with Denmark's autumn school break.
10. HSC exams begin today in NSW.
More than 77,000 students will sit the HSC this year that begins today in NSW.
The first exam, English is the only compulsory subject.
The most popular elective subjects are maths, biology and business studies followed by personal development, health and physical education and studies of religion.
Students get their results on December 18.
Good luck to all the students sitting the exam.
Do you have a story to share with Mamamia? Email us [email protected]
[post_snippet id=324408]