A 24-year-old Mexican woman has died after consuming a weight loss pill she purchased on the internet.
Lucero Garza died of respiratory failure on Saturday night, six days after she was admitted to hospital suffering severe headaches.
According to local newspaper El Universal, the mother of one had been consuming tablets labelled 'Avitia Cobrax' for a month, in an effort to lose weight she'd gained while pregnant with her now 14-month-old daughter.
The pills were reportedly marketed via social media as a "natural" weightloss method, and contain ingredients including alpha lipoic acid, conjugated linoleic acid, vitamin C, minerals, green tea, calcium, potassium, bitter melon, ginger and Jamaica flower.
While the advertisements have been deleted, screenshots taken by Mexican media show that Avitia Cobrax were sold for between 1,000 to 1,500 pesos (AU$72 and $108) per bottle and claimed to use "heat" to "reduce the percentage of body fat without reducing muscle".
The description advises users to make sure they stay hydrated while consuming the product.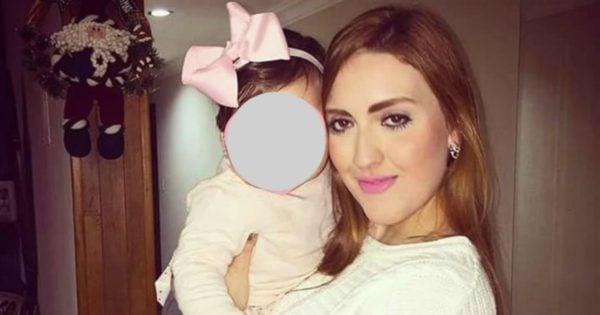 Gaza spent close to a week in a coma at a hospital in Nuevo Leon, reportedly having suffered inflammation of the brain, until doctors ultimately switched off her life support.
Her husband, Marco Antonio González, remembered his late wife as a cheerful, funny person.
"She was very affectionate, she adored her daughter more than anything," he told El Norte.
Local authorities have launched an investigation following Garza's death, with Attorney General of Justice of Nuevo León, Bernardo González, vowing that anyone found to be selling prohibited medication would be brought to justice.
Weightloss products similar to Avitia Cobrax, including Thermatrim, were banned by Mexican health authorities in 2014.
Thank you - just by clicking on this and other content on Mamamia, you are helping to fund education for some of the world's most disadvantaged girls.
Together with our commercial clients and charity partner Room to Read, Mamamia's goal is to be funding 1,000 girls in school each and every day, by June 2020.
Learn more here about our ongoing mission to make the world a better place for women and girls.