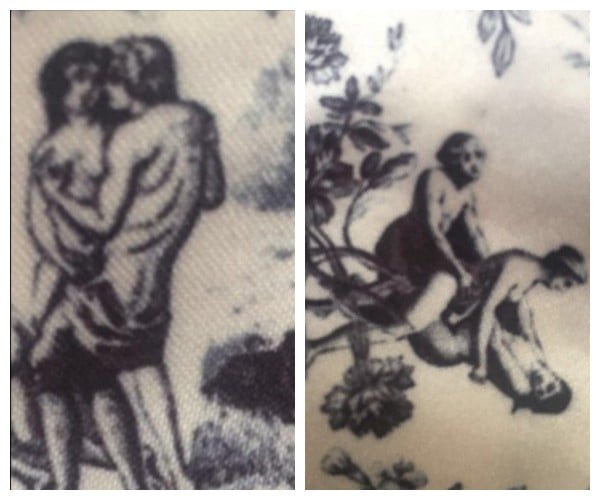 One little pair of pyjamas: One little dirty secret.
A young woman was shocked to discover the seemingly innocent pyjamas she bought at UK retailer Ann Summers were hiding a rather sexy secret.
Did you miss it?
Don't sweat it.
Let's just zoom in.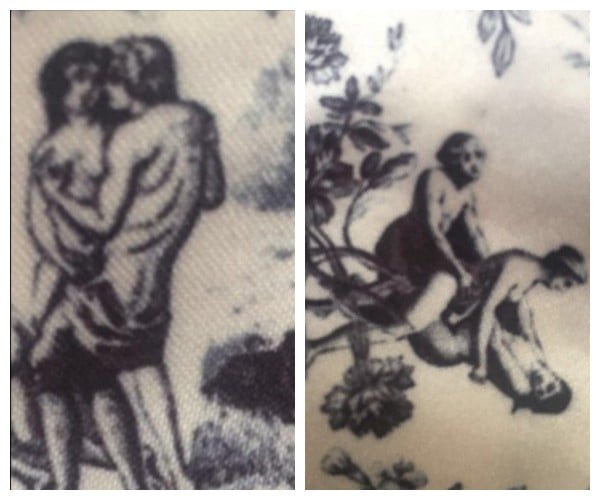 It would appear the designers behind this print had a few things on their mind when creating this set. Things like sex, threesomes, and shrubbery.
Twitter user Shannon Brown posted the image with an insight into the moment she tweaked.