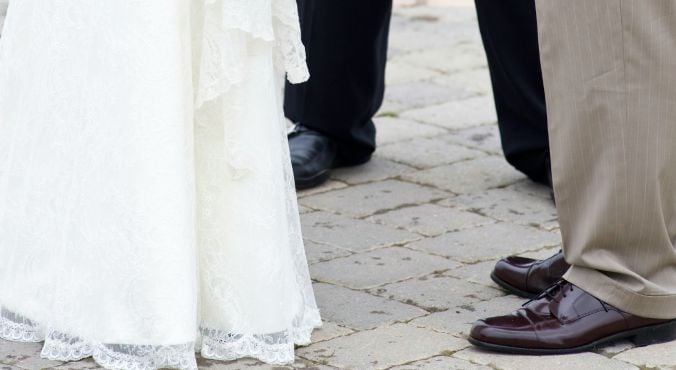 Image: iStock.
When I officiate a wedding I usually start with a moment of silence. I guide everyone to become present in the moment, to offer their presence as a gift to the couple. We acknowledge those who are not able to be there and those who have passed on.
Then, I tell the couple's love story—how they met, when they knew they were in love, sweet and funny moments, and we laugh and we cry.
I also address the couple and offer some thoughts about their partnership from what I have come to know of them as a couple—their strengths and what I love about their way of relating to and caring for one another.
I encourage them to look at one another and remember the feeling of deep love they are holding in their hearts at that moment… because they're going to forget it at some point!
But I don't say that. I say, "Look into the eyes of your beloved. Think of all that you love about them."
I don't say: "Many of those things are in your mind, a figment of your imagination and expectations."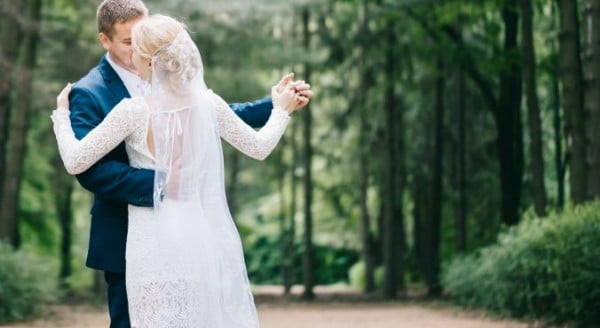 I don't tell them:
"This person will disappoint you by not acting according to those expectations and just being themselves. It's not personal against you. They are just being perfectly who they are. You'll have to forgive yourself for having illusions of what was going to happen and how your spouse was going to behave." (Post continues after gallery.)
"You will want to thank your beloved at that point for guiding you back to the real purpose of the relationship—for you to discover the love within you.
When he or she is unable or unwilling to give love or comfort, when they are exhausted and have only snide comments or silence for you, when they have self-doubt and come at you with neediness disguised as accusations, you will be nudged toward the realisation that your partner is not the source of love in your life. They are not there to give you love.
When they have nothing emotionally to give, you will have the opportunity to be the one to bring love to the situation, to give love to yourself and to be loving to your partner."