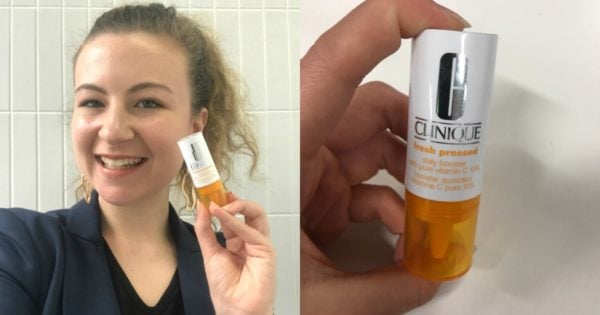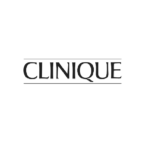 There are some things I love about the upcoming cooler weather. Cosy nights in, big fluffy jumpers, comforting food. But there's one thing I don't enjoy so much in the cool season – my skin.
It's like clockwork. As soon as the new season ticks over, my skin gives up and goes home, leaving me with skin that can be characterised by one word: bleurgh. Uneven skin tone, dullness and lack of radiance are just a few of the side effects of this seasonal change upon my skin.
It's dry, flaky, dull and "I woke up like this", but not in the good way.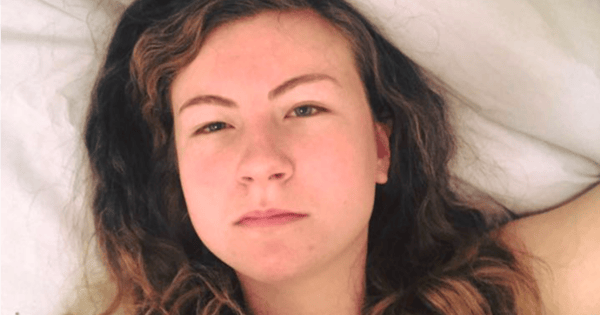 The face I'm giving my bleurgh skin right now. Image: Brittany Stewart
The cause? Well, there are a few.
One of the major problems is the drastic temperature change we expose ourselves to multiple times a day. Going from the toasty heat of home and work into the Siberian-like outside causes skin to get and feel dry.
Then you've got the heating sucking all the moisture out of your skin, the wind giving it a serious beating, you're probably drinking less water, and of course the fact that you'd rather spend that extra 15 minutes in the warmth of your bed rather than fussing about with a 15-step morning routine.
As a result, I want a product that's quick to use - and shows results. Enter Clinique Fresh Pressed 7-Day System, my knight in Vitamin C enriched armour.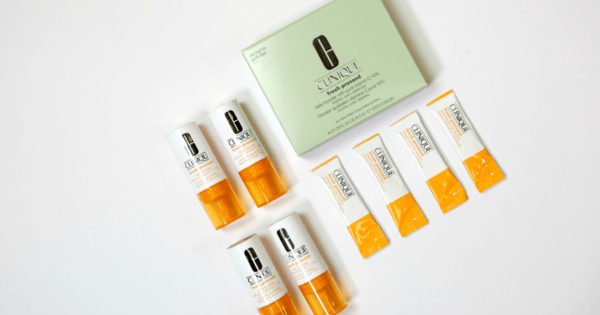 Clinique Fresh Pressed to the rescue. Image: Mamamia
My winter skin blues don't stand a chance. And even better, the anti-ageing qualities and fragrance-free formula mean it's allergy-safe and adaptable for women (and men!) of all ages and ethnicities. So it's something I can use across the seasons, not just in the cooler ones.
As someone whose schedule doesn't exactly allow me to have facials on the regular (#oneday) I'm always looking for a product that will give me the same revitalised, refreshing feeling with visible results at home.
Even the name 'Fresh Pressed Daily Booster with Pure Vitamin C' is enough to perk me up when I see it in my bathroom cupboard.
Containing an ultra-fine powder cleanser, the vitamin C boost is anti-ageing, revitalising and a wake-up for your face. The seven-day system ensures you're getting the freshest powder, while the dual-chambered design of the booster means it's not only fun to use, but also keeps it fresh.
The first step is simple - activate the renewing powder cleanser with pure vitamin C by mixing with water and applying to the skin, avoiding the eye area. After one minute, rinse off - something I can manage even on the most busiest and chaotic of mornings.
The second step can be done both morning and night. Using the booster, remove foil, press the inner bulb twice and shake for 15 seconds. Then add two drops into your moisturiser (I swear by Clinique Dramatically Different Moisturising Lotion, a cult favourite for a good reason!) and apply as normal.
While there are remarkable results the longer you use it, for someone as impatient and time-poor as myself, I'm all about the here and now. After just a few days, my skin looks more awake, brighter and even-toned.
"After just a few days, my skin looks more awake, brighter and even-toned". Image: Brittany Stewart
The dullness is gone, the dryness is on its way out and the 'bleurgh' has turned to brilliant, if I do say so myself.
Even on the most wet, grey and miserable of days, my skin gets a boost - and so does my confidence.
This post is brought to you by our brand partner Clinique. To see more from Clinique check out the video below or head to their website by simply clicking here.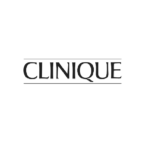 Introduced in 1968, Clinique was the first ever dermatologist-created, prestige cosmetic brand. Clinique's mission has always been to provide the highest quality and most effective products to enhance every skin type and tone. The brand's customised approach and quality products – all meticulously tested and carefully formulated with the latest science – have made Clinique one of the leading skin care authorities in the world. All makeup and skin care products are Allergy Tested and 100% Fragrance Free. Clinique offers products for all ages and ethnicities. Clinique is sold in more than 150 countries and territories and on www.clinique.com.au.