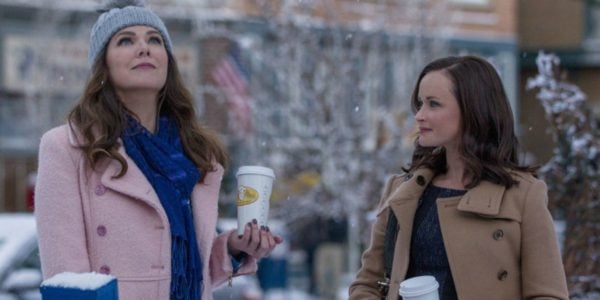 For the majority of people, it seems, summer is the highlight of the year. It's not hard to see why, in theory at least — warm weather is synonymous with holidays, the beach, ice cream, a sense of freedom and adventure.
Those are all great things, but I'm here to tell you it's time we gave winter a bit of love, too. Sure, waking up can be torturous when the temperature gauge is hovering around (if not below) zero, but there are plenty of upsides of cooler weather.
Here are just some reasons winter is really quite wonderful. No, seriously.
Winter coats cover all manner of laziness.
Am I wearing a pyjama top to do my groceries? Am I even wearing a bra under all these layers? You'll never know my secrets.
No more exposed toes.
Sandals are delightful... except for the fact they leave absolutely nowhere to hide your chipped nail polish/jagged toenails/rogue toe hairs.
Winter boots, on the other hand, would never be so cruel as to expose your ratty feet to the judgemental eyes of the world.
Less pressure to be outside 'enjoying the weather'.
Staying indoors is considered a social sin in the warmer months. Why would you choose that over being at the beach, or at the park, or in a beer garden, you monster! But on a freezing, blustery day, going out into the elements for long stretches of time seems ludicrous. Therefore, you have the perfect excuse to devour a Netflix series in one sitting without leaving your bed.