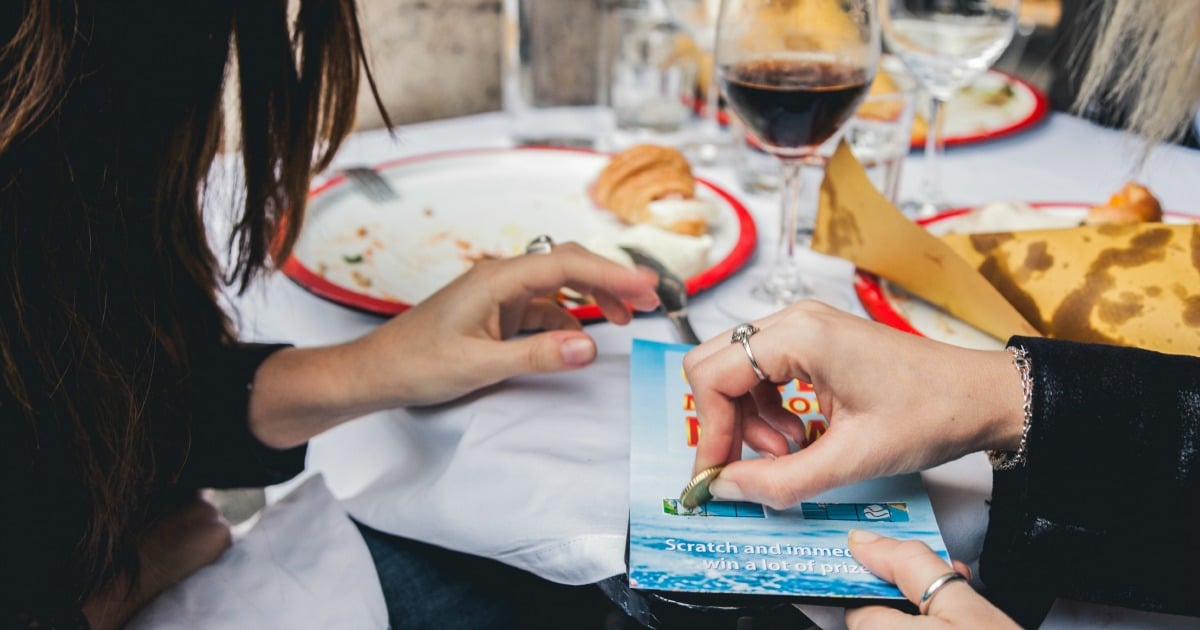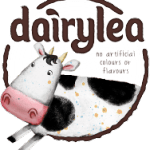 How would your life change if you won the lottery?
A few weeks ago the world's largest lottery jackpot in history went off with a bang – a very GREEN bang. And the US bounty had me daydreaming. Did you?
You had a one in 292 million chance of winning the jackpot, you could have taken home $1.5 billion US dollars.
As it turns out, the sum was won by three separate ticket holders who each pocketed US$328 million.
Hard to get your head around isn't it? That kind of life changing event. Your future literally dripping in diamonds (if that's what'd you choose).
The only thing I have ever won is a meat tray, while on holidays, at a local RSL.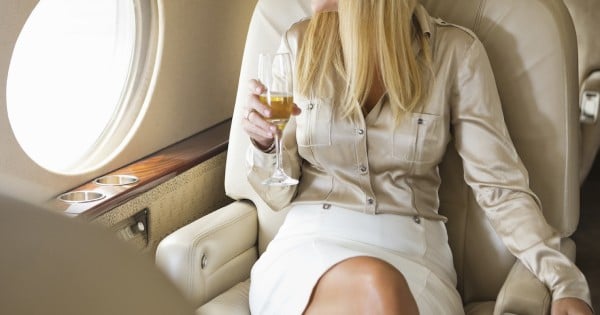 It was quite the thrill, I admit, when they called the winning raffle ticket – except the fact quickly dawned on me after I proudly collected my prize that we were leaving the coastal town the next day, and sadly the 12-hour car trip wouldn't have seen the two dozen snags, six T-bones, rissoles and rack of lamb survive the journey.
I begrudgingly donated them to the silver-haired dear sipping away at a shandy in the corner and vowed to one day win again.
Alas it hasn't happened. But we can dream right? What would you do with $328 million?
Donate it to charity? Buy a plane or a private chopper?
Perhaps you'd buy a mobile taco van and roam the streets handing out free tacos, glistening in chipotle mayo, to those with hungry outstretched hands.
Buy a private island, your own hotel, a ski resort or one of the super yachts you see the rich and famous lounging about on, trying to pretend they haven't noticed the paparazzi clutching onto the side of water taxi as they cruise by.
Create a real life Hogwarts School of Witchcraft and Wizardry? Send yourself there?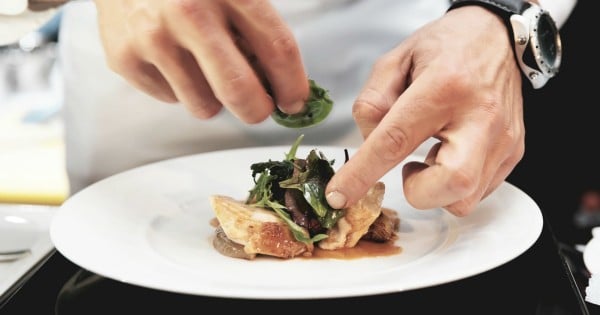 Would you hire a private chef? A dozen private chefs? One in each home around the world to ensure your diet was strictly organic, gourmet gastronomy.
With water sourced from only the Peruvian mountains and green smoothies on hand at the press of a diamond-encrusted-button.  Meat from your own dairy farm, fed only the finest of grass and swiss chocolates. An unlimited supply of DAIRYLEA cheese?
Oh, and an in-house bakery (to bake only the finest of breads for my kids cheese sambos. Only the best for them!)
Would you stick with one home or buy a series in different countries? French chateaux and Spanish villas. Romanian castles and a Croatian beach shack mansion.
Would you shout each and every one of your best friends a home, or at least a private jet.
The mundane, day-to-day activities, like cleaning the house and making the kid's lunches would be a thing of the past as my team of housekeepers and personalised kitchen staff would tend to each member of the family.
Can't you just taste it?
Never again would you have to scrub crayon marks off the walls, or sweep up an entire box of cornflakes that had cascaded across the kitchen floor.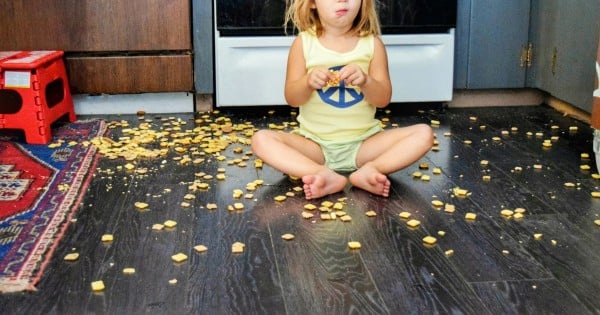 Never again would you have to agonise over what to make the kids for lunch as someone else would be making the decision. Argentinian steak sandwiches, roasted tomato and basil tart and spicy beef and eggplant gozleme.
Sounds like heaven doesn't it?
Well, kinda.
I put it to my kids in a state of euphoria, wondering what their dreams would be.
Would they want a private chef? A Picasso to hang in the bathroom? A suite at The Plaza to live in a la Home Alone? A lifetime supply of caviar and foie gras?
"What's that Mama?"
My eight-year old was all about what most eight-year olds are all about – practicalities.
"I'd quit school. I'd never need to work. And I would pay someone to read for me and do my sums, so it wouldn't matter that I never learnt how"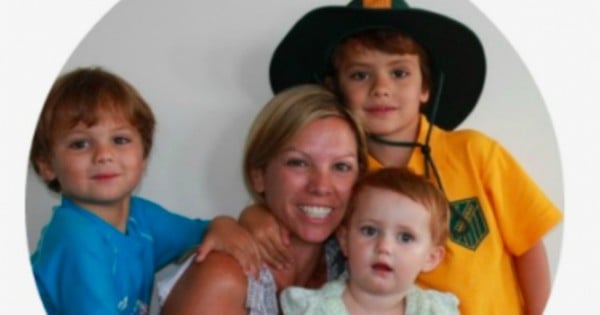 My six-year old was more Richie Rich, "I'd buy a toyshop so I could have unlimited toys for the rest of my life," and my four-year old, well, she was all about the food.
"I'd buy an ice-cream shop Mama, and have cheese sandwiches for breakfast, lunch and dinner."
There goes the idea of the personalised chef out the window. Only KRAFT SINGLES cheese for my little princess.
We can't all win the lottery, but we all have a chance of winning something just as valuable for mums and dads– a cleaner for a year.
Yes, you too can enjoy the luxures life as a millionaire by simply buying two lots of either KRAFT SINGLES or DAIRYLEA products and enter the Win a Cleaner for a Year competition online via winacleanerforayear.com.au
With just that little taste of life as a winner imagine all the time you'd have for the finer things in life. Sailing that yacht? Toning up for that ski trip? Installing that cheese fondue tap of your dreams?
Or at the very least a whole heap of time to make more cheese sandwiches for your kids (and spend quality time with them) and for my kids there is nothing better than that.
What would you spend your lottery winnings on?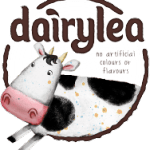 To be in the running to win one of ten cleaners for a year, all you have to do is buy two KRAFT SINGLES or DAIRYLEA cheese products then enter at winacleanerforayear.com.au
See winacleanerforayear.com.au for full details and T&Cs.
DAIRYLEA, the DAIRYLEA device and KRAFT SINGLES are trademarks of Mondelez International Group used under licence.