When seriously ill children living in rural and remote communities need a doctor, it's not as simple as driving around the corner or into town.
With circumstances ranging from life threatening conditions such as cancer, through to genetic conditions and lesser or unknown illnesses, most families in these areas simply don't have access to the necessary treatments at local hospitals and healthcare providers.
Living what can often be a six or eight hour one-way car trip away from a major hospital or specialist facility able, the strain on these families to make even one, let alone multiple trips over several months for their child's treatment over is immense.
This is why Wings4Kidz is so important, turning the otherwise near impossible task of getting these kids where they need to go into a quick and easy experience when families are hurting the most.
Natalie Tierney is one of two pilots with Wings4Kidz, a not-for-profit charity providing the support and care these children and families need, particularly in NSW.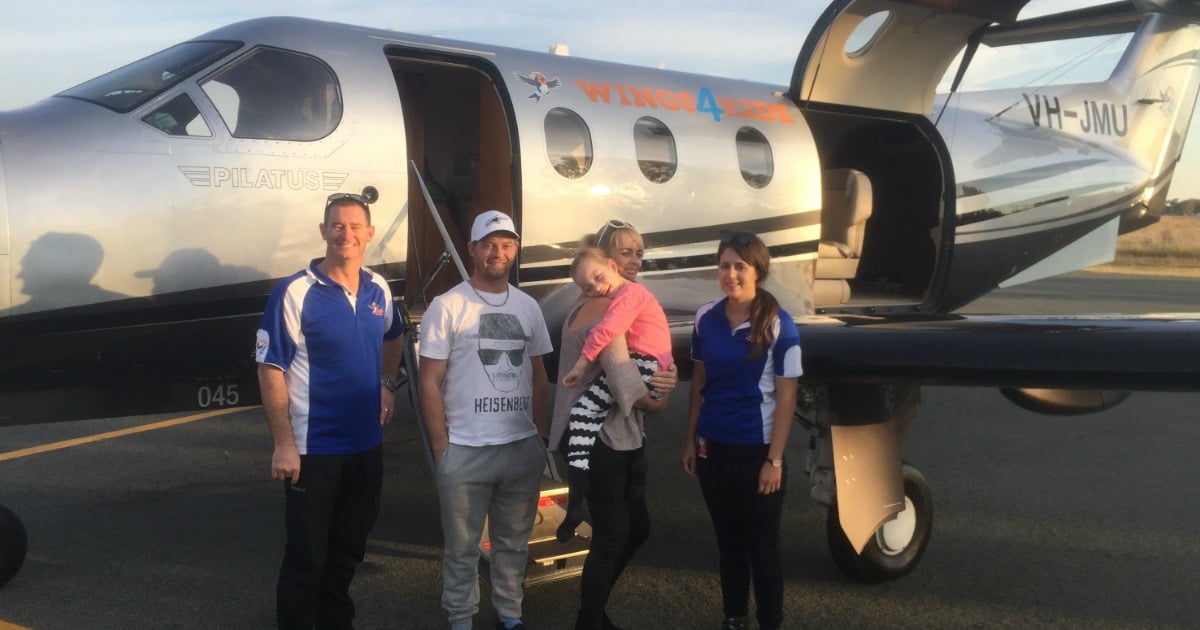 Reducing the trauma and cost, as well the physical and emotional fatigue associated with long distance travel, Wings4Kidz offer a free flight service that's fast, safe and enjoyable to support their essential medical care.
For the families, the assistance Wings4Kidz provides in a short one-hour flight from rural NSW to a major facility like the Westmead Children's Hospital is indescribable.
"We help families with children who have illnesses that need ongoing treatment," the 28-year-old commercially trained pilot told Mamamia.