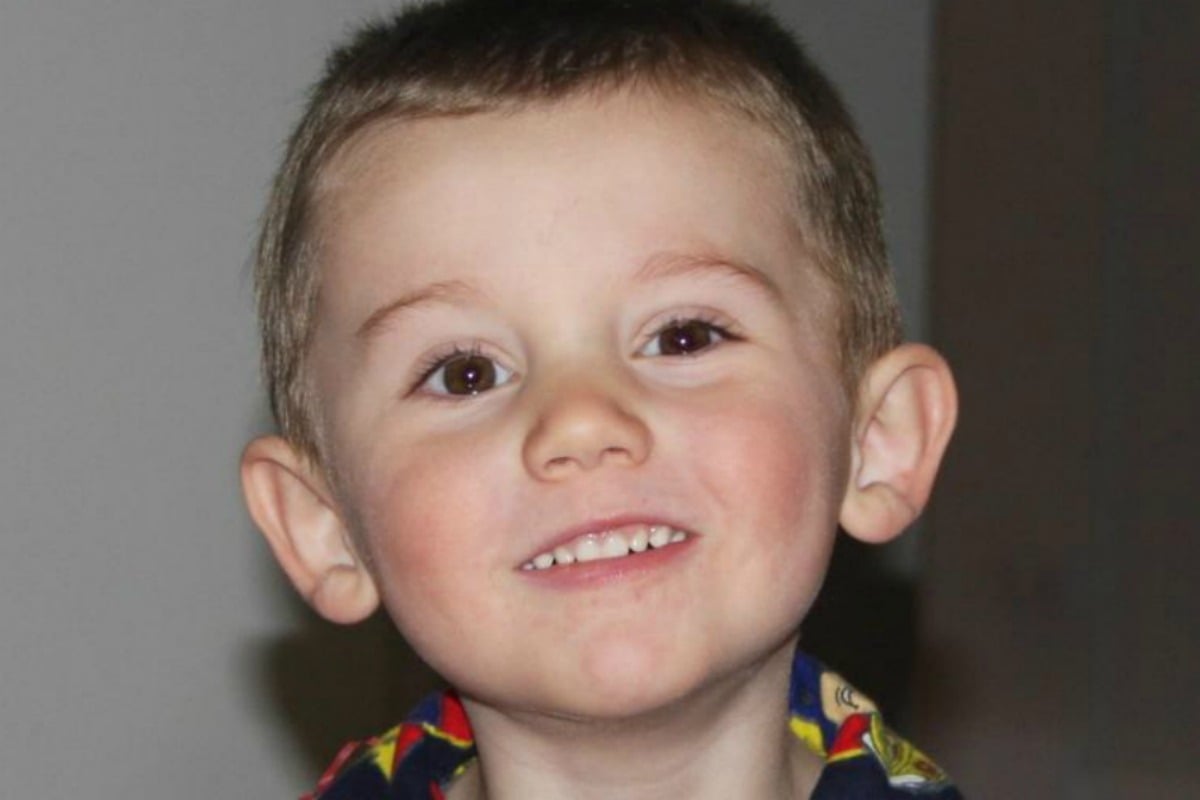 It was a Thursday morning, around 10:30am when the cries, "William, William," began echoing through Benaroon Drive, a quiet street in Kendall.
Situated on the mid north coast of New South Wales, about a four hour drive from Sydney city, the small town of Kendall is surrounded by thick bushland. As you enter, there are three sculptures of gum leaves known as the 'Leaves of Kendall'.
It was the greenery that William Tyrrell's foster mother says still haunts her years later.
So much green. And all she wanted was a hint of red – a sign of William's Spider-Man suit.
It's been almost five years since William went missing on a Thursday morning in September, 2014.
William Tyrrell's mother breaks silence on his disappearance. Post continues below. 
Now the subject of two Australian podcasts, Nowhere Child by The Australian and Where's William Tyrrell? by 10 Speaks, the three-year-old has never faded from public consciousness.
A coronial inquest into the little boy's disappearance is currently underway, with the second round of hearings set to begin on Wednesday, August 7.
So, what do we know? And what are the key theories about what happened on that fateful day, September 11, 2014?
Could William still be alive?
"He wasn't just roaring. He was roaring at someone."
That morning, September 11, 2014, three-and-a-half-year-old William and his sister had awoken early at their foster grandmother's home. They were, according to testimony during the inquest into William's disappearance, "excited to see Nanna". William was dressed in his favourite Spider-Man suit, a gift purchased for the toddler in Bali.
After breakfast and going for a walk, William played in the yard, roaring like a tiger.
His foster mother quickly made a cup of tea, before finding William on the deck, insisting he was a "daddy tiger". She took the last photograph of William. It was 9:37am.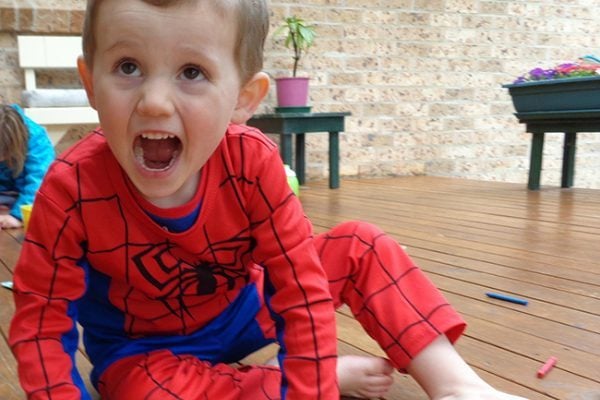 He ducked and ran and rushed out from corners, immersed in a world of his own.
William's foster mother then sat down for a cup of tea with her own mother where, according to the counsel assisting the inquest, Gerard Craddock, SC, the two spoke about how "boisterous and loud" William was, before his foster mother remarked, "He's a boy... that's just how they are".
A few moments later, the yard went quiet.
"It had become quiet," his foster mother described. "Too quiet."
According to Craddock, she raced into the yard, searching through ferns and trees, desperately wanting to see a flash of red.
In court, his foster mother cried as she said, "he wouldn't do it".
"He wouldn't hide, he's not brave enough.
"I raced around the house, opened every single cupboard, every wardrobe."
But the little boy dressed as Spider-Man had vanished.
In an interview released by NSW police, William's foster mum says: "I had a vision in my head. I don't know why, but I had a vision in my head, somebody... I can't explain it. Somebody reached over, and I sort of feel like they've sort of gone 'clump' on his shoulders, picked him up and moved him on. Because to me that's the only way I can explain for him not to be there..."