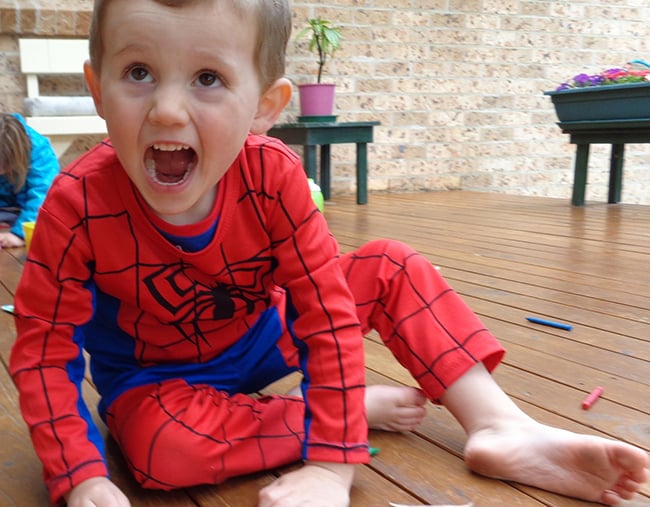 The fresh search for William Tyrrell in bushland on the NSW mid-north coast will focus on finding evidence to show his disappearance was the result of human intervention and not misadventure, police say.
For the next four weeks, teams of experts and hundreds of emergency services workers will conduct a sweep around the Kendall property near Port Macquarie, where the three-year-old was last seen on September 12, 2014.
Lead investigator Detective Chief Inspector Gary Jubelin told media at Kendall on Wednesday authorities hold "grave fears" over finding William alive nearly four years after he vanished.
"It has been a very long time," he said.
The initial search focused only on finding "a little boy lost", Det Insp Jubelin said.
"The purpose of this is that so if we present evidence to a court, we can show beyond reasonable doubt that Williams disappearance was a result of human intervention and not through misadventure."
William was playing in the yard of his foster grandmother's home when he vanished.
The new search will coincide with William's seventh birthday in two weeks' time.
Det Insp Jubelin believes people do know what happened to the boy and reiterated the $1 million reward for information leading to William's recovery.
"I strongly believe that there are people out there who have information on this and I want to make a point to those people that if you do have information concerning what happened to William, you are committing an offence if you do not come forward."
He confirmed there were still persons of interest, but would not detail how many or who they were.
William's foster family have never given up hope of finding the boy, and on Wednesday posted a message to social media.