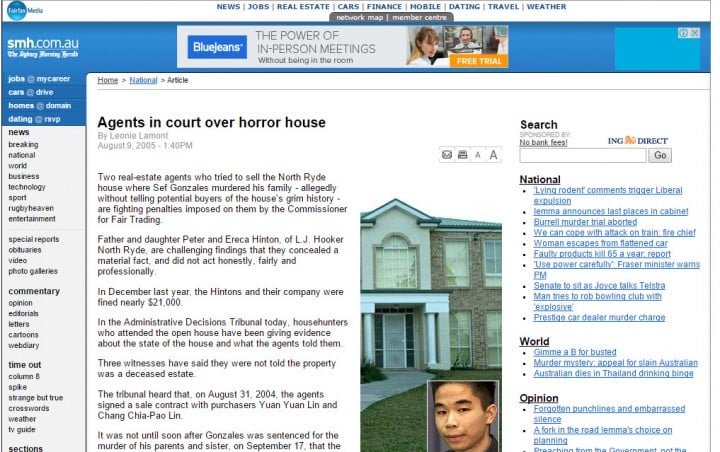 It's hard to imagine anyone would buy it without knowing what had happened there.
It's the house that's synonymous with the disappearance of 3-year-old William Tyrrell.
Now, after being sold once shortly after he vanished in September 2014 for $430,000, the Kendall property in NSW is on the market again only a year later at $499,000.
Only recently listed by First National Real Estate, the house has already attracted a huge amount of attention from the many people familiar with the case.
William was playing at the side of his grandmother's house when he ran around the back and disappeared from sight. Although his mother called the police almost immediately, he has never been seen since.
The last photograph taken of William shows him on the house's verandah in his Spiderman outfit. just before he disappeared.
Since then, washing machine repairman Bill Spedding who was previously charged with child sex offences and had visited the house days before William went missing was listed as a person of interest but denied any involvement in a YouTube video.
Listen to The Quicky debrief on the truth about William Tyrrell's parents, and what happened after the three-year-old's disappearance. Post continues below.

It's hard to imagine anyone would buy and live in that house without being aware of what had happened on the property, but legally, it does not appear that the real estate agents need to reveal the young boy's disappearance from the front of the three-bedroom house to prospective buyers.
The Property, Stock and Business Agents Act 2002 legislates against "any concealment of a material fact (whether intended or not)", however the definition of a 'material fact' is hazy.
The term has previously been called into question in 2005 when a Taiwanese couple bought the house that Sef Gonzales killed his family in without being informed of its grisly past according to Sydney Morning Herald.