We've rounded up all the latest stories from Australia and around the world – so you don't have to go searching.
1. Father of murdered teenager Daniel Morcombe says the chances of William Tyrrell being found alive are "grim". 
Bruce Morcombe, speaking as what would be William's fourth birthday approaches, has voiced feared that William may not be found alive.
The father of 13-year-old Daniel, who was murdered on the Sunshine Coast in 2003, sent a poignant message to William's family on Sunday afternoon.
"Everyone is hopeful but logic suggests statistically, as the months go by, he is not coming home.
"We strongly want a good news story to come out of this. We have been there and genuinely hope he will be found alive. I am sure the police are working incredibly hard to find the answers but with no sightings and no physical evidence, it is looking very grim for sure.
"Miracles do happen. Let's hope there's one here."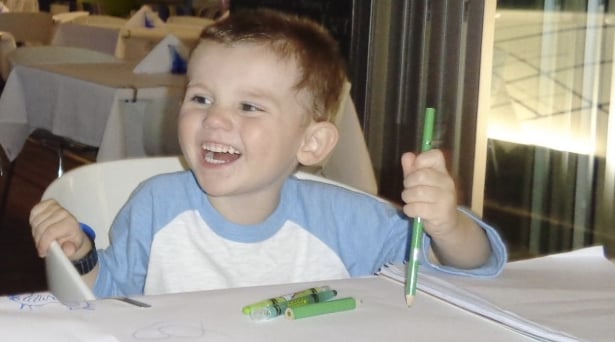 Mr. Morcombe added that important milestones such as birthdays could be "incredibly upsetting" for the families of missing children.
"Remain positive, that's all you can do," he said by way of advice to the Tyrrells as their son's birthday approaches.
"The police will be working hard; they want to solve it as well. They, I am sure, go to work not filling in the hours; they go to work to find the answers."
2. "No Jab, No Play" policy causes a rush to immunise among parents. 
The introduction of the "No Jab, No Play" campaign, which strips family payments from those who refuse to vaccinate their children without a valid reason, has sparked a flood of enquiries to the Northern Rivers Vaccination Supporters group and other similar services as anti-vaxxers begin to question their decision not to immunise.
Co-founder of the Northern Rivers Vaccination Supporters group, Heidi Robertson, said the group has seen a distinct increase enquiries in the last months.
"Anecdotally we've had quite a few contact us, people are starting to question their previous anti-vaccination stance and seek out more information and we try to steer them to more credible information," Ms. Robertson told the Daily Telegraph.
3. Tony Abbott proposes a new scheme that might require wealthy parents to pay for their children to attend public schools. 
Wealthy parents may be required to pay for their children to attend government schools under a radical new proposal from the Prime Minister.
The idea was proposed in a confidential paper regarding national funding for state schools, which also proposes the possibility of abandoning federal funding for public schools altogether, which would cost the states an extra $2 billion a year.
Education Minister Christopher Pyne has defended the proposed reforms, saying the government has a particular obligation to help independent schools that it does not have to public schools.
The paper does not explore the constitutionality of such a proposal.
4. Four people poisoned after using barbecue coals to heat their apartment. 
Four people were taken to hospital on Sunday morning after attempting to use barbecue coals to heat an apartment in the NSW suburb of Bankstown.
Fire and Rescue NSW have stressed a warning that the use of any outdoor cooking appliances or heaters indoors, particularly in enclosed spaces, can be fatal.
Only weeks ago, a couple were tragically killed while holidaying in the Blue Mountains after burning a woodchip fire through the night in an enclosed shipping container.
The condition of the victims is unknown.
5. A man has made a disturbing discovery while enjoying a meal from KFC.
An unlucky fast food customer has discovered what looks like a brain hidden underneath the golden batter of his Kentucky Fried 'Chicken'.
The man, disgusted, posted the image to Reddit, where the general consensus was that the strange-looking substance was chicken liver, not brain.
It's not the first bad publicity KFC has faced this month, with an Internet prankster claiming he had been served a deep fried rat at the fast food chain only days ago.
6. A heartbreaking photo of a policeman distracting a young girl from the car crash that claimed her father's life has surfaced. 
A photo of a kindly police officer distracting a girl whose father tragically passed away in a car accident while paramedics and police attended to the crash has gone viral overnight.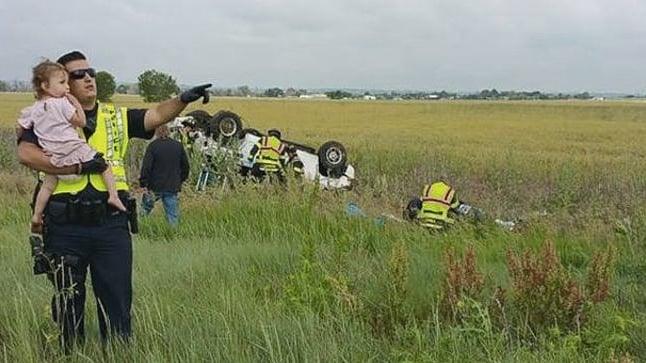 Captured by a passer-by, the photo depicts the officer pointing out something in the distance to take the young girl's attention away from the crash, in which her sibling and mother were also critically injured.
7. The Matildas make the quarter finals in World Cup.
Brazil is out and Australia are in. Australia's women's soccer team have advanced to the World Cup quarter finals after a shock win over Brazil overnight. It was all thanks to an 80th minute goal from Kyah Simon. The final score was 1-0.
Australia will face Japan or The Netherlands in the next round.
8. Tony Abbott wants to give the immigration minister power to strip suspected terrorists of citizenship.
Australian doctor Tareq Kamleh, who fled to the Middle East to assist Islamic State, says he doesn't care if authorities cancel his Australian passport, and has no plans to return to Australia.
The doctor made the statement in a Facebook post addressed to the Australian Health Practitioner Regulation Agency.
Kamleh was shown in an ISIS propaganda video in April saying he had travelled to the city of Raqa in Syria to use his medical skills to help IS.
The declaration follows news that Tony Abbott wants to give immigration minister Scott Morrison the power to strip dual-national suspected terrorists of their citizenship.
Prime Minister Abbott wants the power to be available even without a trial.
However, concerns have been raised about whether the proposal is constitutional, with Fairfax Media reporting that even some Liberal Party members are concerned about whether the move is legal.
Do you have a story to share with Mamamia? Email us [email protected]mamamia.com.au.