The dust has barely settled on Sunday night's finale episode of The Block, in which each of the five couples pulled in mouth-watering profits, but fans are refusing to bite their collective lip.
Young couple Will Bethune and Karlie Cicero, both 25, took out the competition after selling their ground-floor apartment for $2,600,000, a cool $715,000 over their reserve.
Posting the highest margin meant the pair – who are engaged and reside in Queensland – received a further $100,000 prize packet from Channel 9.
But a quick scan of the show's social media pages shows that not everyone is happy about Will and Karlie's success.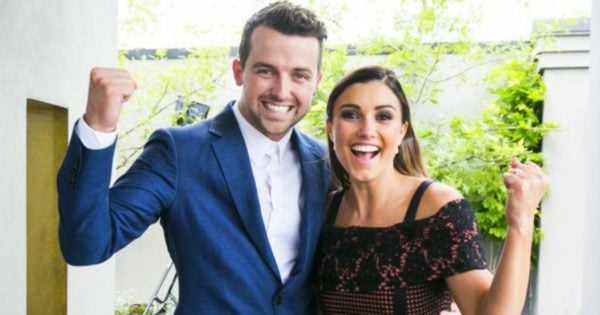 "Well that sucks I didn't want them to win at all," one angry fan shared on The Block's Facebook page. "Please, next year pick better people."
Commenter Joy agreed: "This couple was the last one I wanted to win. [Julia and Sasha] were next, they did nothing except fight and cry."
And another: "Sad these two won. Talk about whinge, whine, whinge."
This season of the marquee show was arguably the most divisive in its 13-year history. Accusations of cheating, including one that resulted with Will and Karlie being fined $500 for using tools after hours, rocked the house.