2017 is already shaping up to be a whole lot less shabby than its predecessor, with the latest good news being that nineties-through-naughties TV favourite Will & Grace is coming back.
That's right — one of the show's cast members has confirmed 10 new episodes of the beloved sitcom are currently in the works.
"It's back… NBC has ordered 10 episodes," Leslie Jordan, who played Beverley Leslie on the show, revealed in an interview with San Diego radio station KPBS.
Jordan, who won an Outstanding Guest Actor Emmy for his role, said the reboot was "absolutely" going ahead with shooting likely to start in July.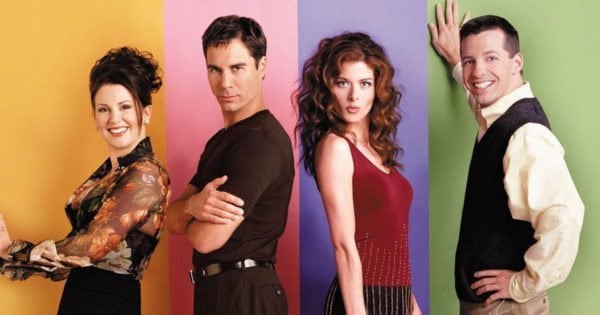 According to The Hollywood Reporter, the show's stars Eric McCormack (Will), Debra Messing (Grace), Sean Hayes (Jack) and Megan Mullally (Karen) have all signed on to the project, along with its two creators.
The network has yet to confirm the news.
The hit show, which by mainstream TV standards was positively groundbreaking in its portrayal of the LGBTQI community, wrapped up in 2006 after eight seasons.
However, rumours have been swirling of a comeback since the cast reunited in September 2016 for a special 10-minute long reunion episode.
If the overwhelmingly positive reactions to other recent reboots like Fuller House and Gilmore Girls: A Year In The Life are anything to go by, fans are going to be delighted.
Feature image via Facebook/Deborah Messing