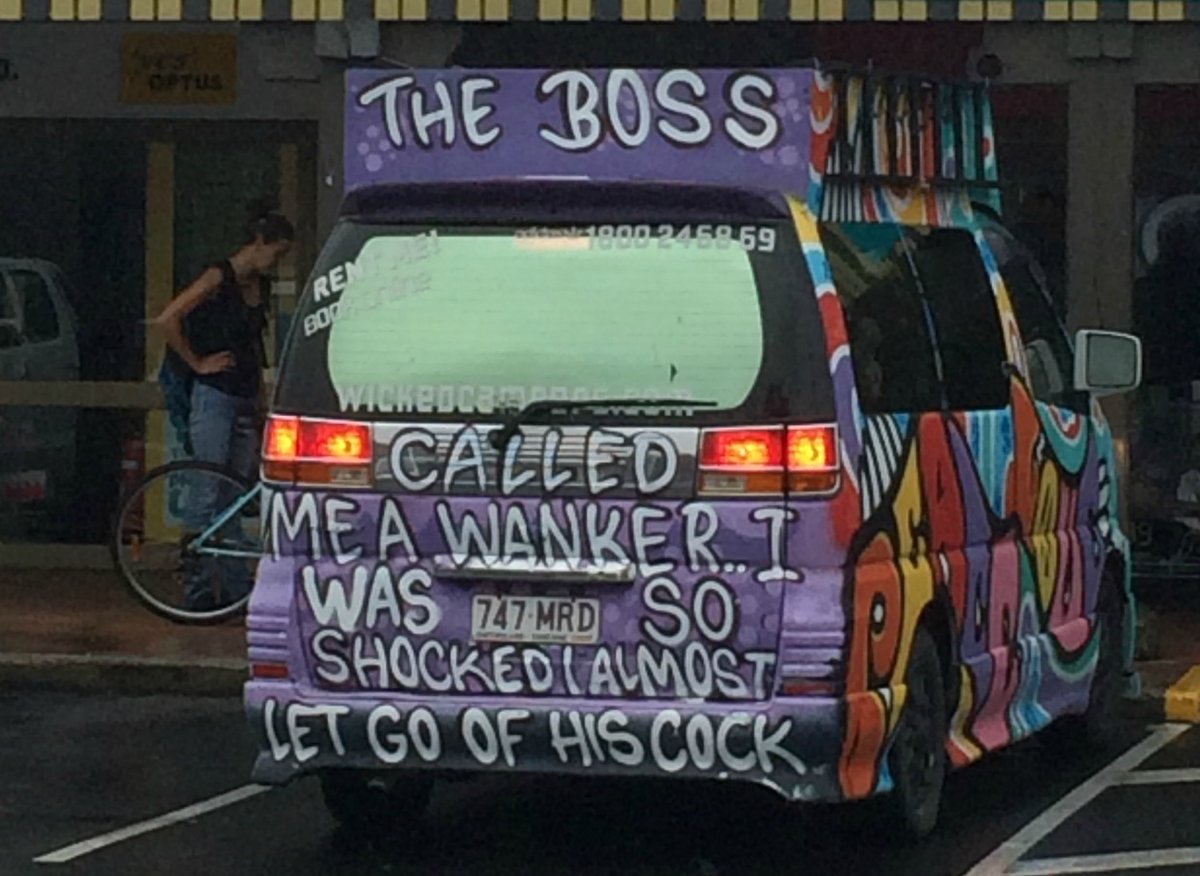 It's Boxing Day. Mamamia's publisher Mia Freedman is with her kids in a Woolies carpark in a busy coastal holiday town loading groceries into her car. This is what she sees.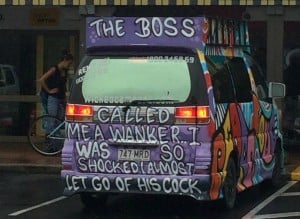 In what civilised society is that OK? If it were a billboard – which is absolutely is – it would be illegal. If it were an advertisement – which is it – it would be banned.
In no way could this pass any public decency test.
And yet the gutter-dwelling company that is Wicked Camper Vans are still somehow able to legally rent out their offensive, appalling vehicles, plastered with these vile slogans.
But wait. This  fleet of disgustingly-decorated, cheapo vans are not supposed to be polluting our eyeballs any more.
Remember this?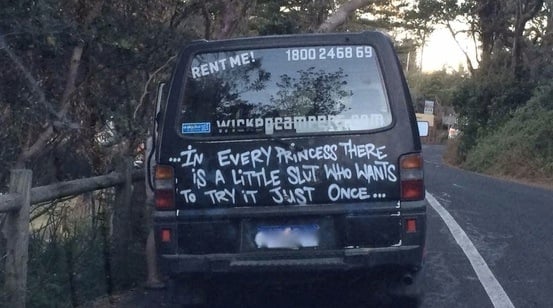 The vile van slogan that sparked a storm back in July.