You thought you were the only one who was mean to their beloved? I'm afraid not. You are in good company.
The ones we love the most, cop it the most. I mean, it makes a lot of sense on so may levels. But sometimes we get stuck there in bitch mode, festering away without things getting better.
So let's get clear here, why are we being such bitches to the people who love us?
Here are some of the top reasons:
We are with this person A LOT
We are with them for the long haul (think all kinds of future pressure here)
Sometimes they are just friggin' idiots
There is often financial, kids, time or other pressures on us both
We need to let off steam and we prefer to do it somewhere safe – our partners are a safe place
Our emotional well-being is highly tied to our relationship
We are emotional, not to even mention hormonal, creatures
We have watched way too many fairy-tales about how love should look and now we have unrealistic expectations
Just to name a few…
And we can be a bitch in so many different ways. Some subtle, some ugly, but all of them uninspiring.
Here's just a some of the ways we make our loved ones feel crap:
Getting highly emotional and losing our shit (saying nasty things)
Holding back love and sex
Nagging, sniping and getting cranky over the small stuff
Not being honest about what we want, need or feel (yep, it is bitchy)
Being overly sensitive and defensive
Being critical and hard to please
Blaming them for everything
Emotional manipulation
Escape to the bottle of wine, TV, work or kids rather than give the relationship your presence
It's not all bad. Believe me. Stay with me. It is OK to be mean sometimes.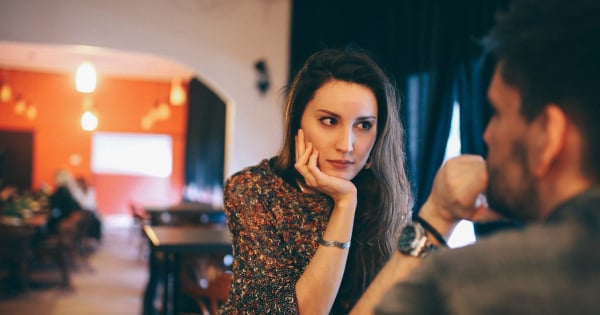 It can clear the vents, create a ripple effect for good and even make you feel empowered. But, if you feel stuck in bitch mode, it most likely isn't working for you and it may be time to find a more aware and conscious approach. It may be time to take some responsibility and start doing what you can do to change things up for a more satisfying love and life.
Now that you recognise your default pattern/s of meanness, it is time to ask yourself the big WHY.
And the question here is "Why do I behave like this?" Your ego may jump on this, giving you the easy road out with the blame game. 'He is not doing this, he is so ____, I am not respected'.
But before you get lost in your head with this, just pause for a moment, take a deep breath and sink into your heart. Trust me here, blame does not help you grow. It keeps you small and trapped. So let's get past the blame. What is the deeper why?
Take three deep breaths into your heart. Allow yourself to be present and still. And this is how the answer may start; I am a bitch to my beloved because I am afraid of (insert). Take some time here. Brainstorm it out. Journal, meditate or just take a moment. We all have a deeper fear at play.