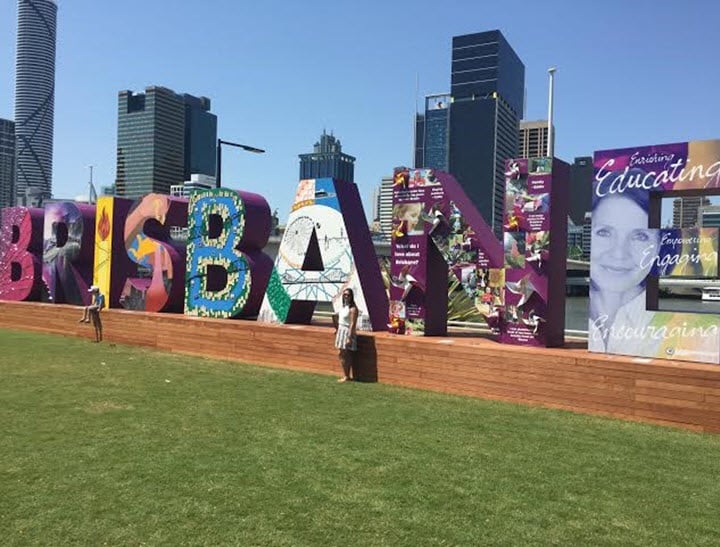 Hi readers.
Welcome to Open Post!
If you're new here, this is how it'll go down. Open Post is the place we all go to share how our week is going. Nothing is off-limits – everything is up for discussion.
I'll kick us off…
When our Editor-in-Chief, Jamila Rizvi, gave me the chance to visit Brisbane for the weekend, I couldn't jump at the opportunity any faster. Being a Sydneysider my entire life, I was curious to discover what all the fuss was about up North. They couldn't be the hosts of the G-20 Summit for nothing, right?
And after being looked after by the lovely people at the Brisbane Riverview Hotel, I'm completely sold that it is one of the best holiday destinations in Australia. (Sorry, not sorry Sydney).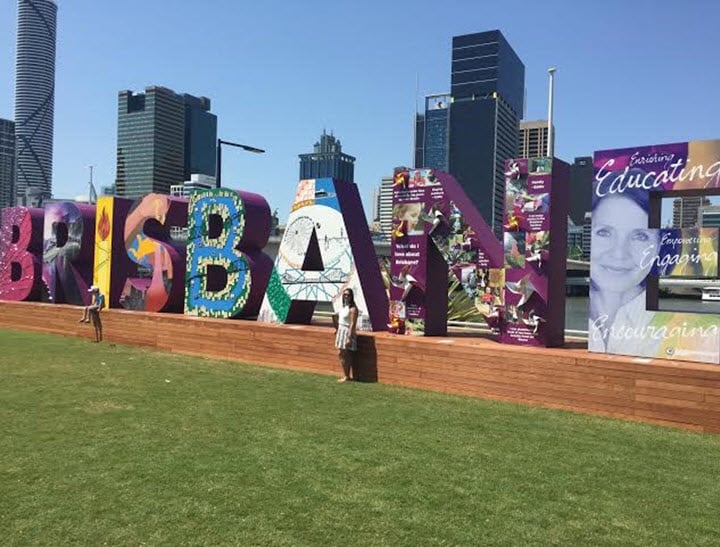 The Riverview is the only place to stay if you're looking for accommodation that is centrally located. It's only a few minutes away from the Portside Precinct, Racecourse Road café and dining, Fortitude Valley and China Town. It's also just a short walk from the Brett's Wharf City Cat Ferry, which will drop you off anywhere along the City Cat River route. Too easy.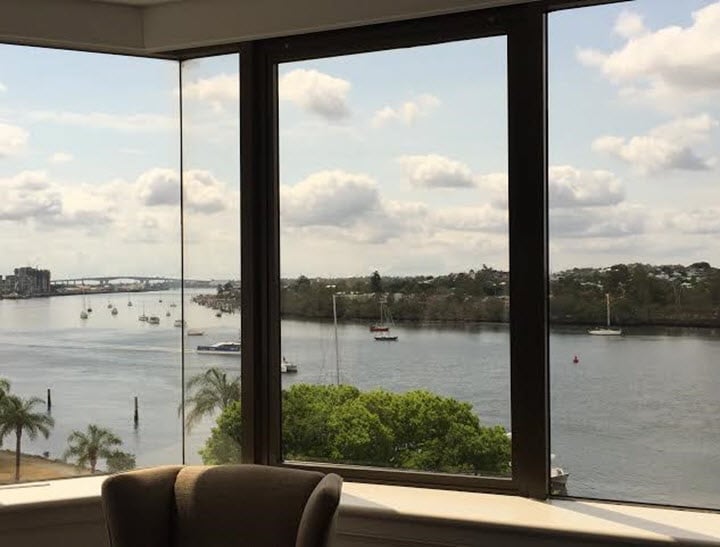 The Riverview has recently renovated, adding to its 90s charm and has expansive water side views. If you're new to Brissy, ask their staff to draw you up a map of the local hotspots, they couldn't be any more accommodating. Here are five things you have to check out while you're there:
1. See the Future Beauty Exhibition at GOMA
Now I'm not an expert in Japanese fashion. But Akiko Fukai, curator of Future Beauty: 30 Years of Japanese Fashion is. Akiko is also the director of the renowned Kyoto Costume Institute in Japan. If you get the chance, do yourself a favour and listen to her speak.
Besides offering an interesting background to the innovation of Japanese fashion designers from the early 80s to today, she discusses the significance of each featured designer in great detail. So for newbies like me, I actually knew what I was looking at when I went into the exhibition.
And trust me, the exhibition is a party for your eyes. After seeing the works of designers such as Issey Miyake, Rei Kawakubo of Comme des Garçons and Yohji Yamamoto just to name a few, I was ready to go out and purchase a kimono in every colour. And if you're still not sold, Katy Perry even visited the exhibition during her time in Australia, so we all know it must be good.
Future Beauty: 30 Years of Japanese Fashion – Showing until the 15th of February 2015 at GOMA.
2. Buy exclusive Japanese fashion at Dogstar and Apartment
After seeing the Future Beauty Exhibition at GOMA, you'll want to grab yourself a few pieces of ready to wear Japanese fashion. Trust me. Renowned Brisbane fashion designer Masayo Yasuki is the owner of Dogstar, which stocks one of a kind Japanese inspired pieces that are both wearable and affordable.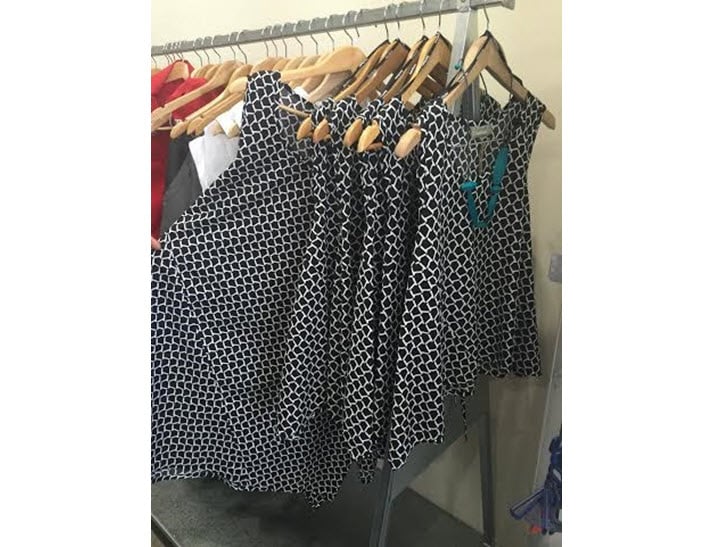 Apartment also stocks exclusive Japanese fashion labels including Neighborhood, Wtaps, Head Porter and to my joy, Comme des Garçons. This is the fashion brand that celebrities such as Justin Timberlake, Ellen Degeneres and Victoria Beckham have been seen pedalling around in. If this is the first you've heard of it, get onto it. Fast.
3. Visit the Eat Street Markets
Where do I even begin. This is where street food, flowers, crafts, cocktails and clothing mesh into one amazing place. In other words, heaven. Basically, you shop the 80 some shipping containers and then you stuff your face with food from the delicious stalls. I'm talking cronuts. ALL. The cronuts.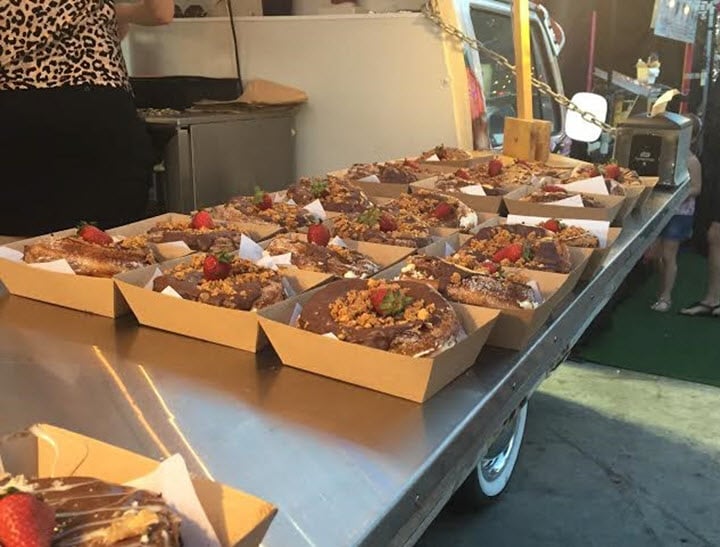 Head over in the afternoon, just as the sun is setting and the fairly lights began to twinkle. The live music, bustle of people and industrial backdrop provides a unique experience that you'll be craving as soon as you leave.
Eat Street Markets – Every Friday and Saturday night from 4pm to 10pm.
4. Shop at James Street
If you're looking for a one of a kind shopping experience, James Street is the place to be. It has quickly become known as the leading retail and lifestyle precinct in Brisbane, with good reason. Being host to over 130 specialty stores ranging from designer clothing and homewares, it's the go to for labels such as Easton Pearson, Gail Sorronda and Tom Gunn Shoes.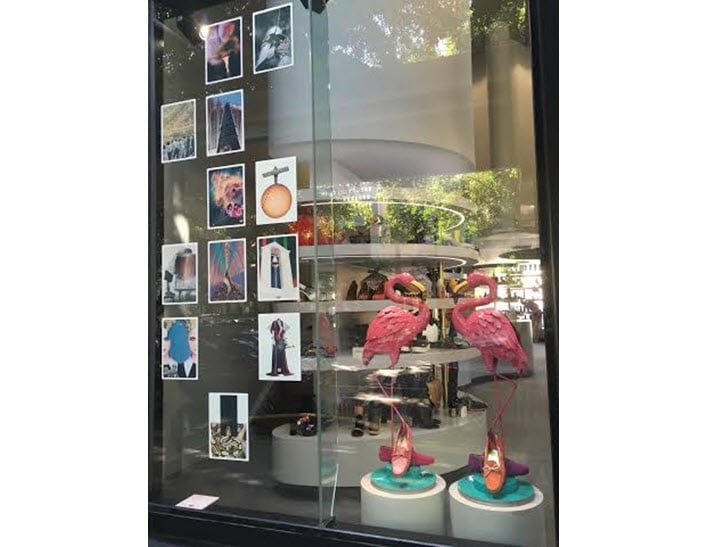 If you're a creature of comfort don't worry, some of the more familiar labels such as Camilla, French Connection, Witchery, Zimmerman, Gorman and Sass and Bide are dotted around the street for good measure.
When you're tired of all the amazing shopping, stopover at one of the restaurants or cafes for a bite to eat or a coffee. They're all fantastic but the rhubarb crumble at Quench was delish.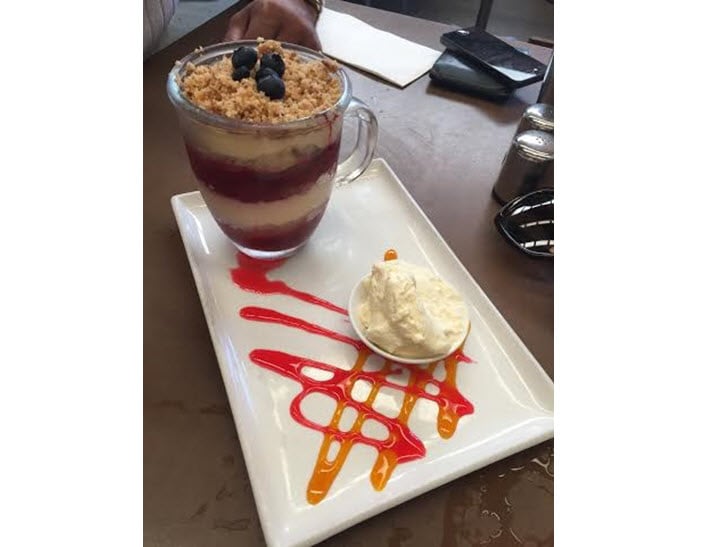 For a full list of stores and their opening hours, head to the James Street website.
5. Enjoy dinner and drinks at Plates
If you choose to stay at Brisbane Riverview Hotel, you're in for a treat. Not only does their in house restaurant, Plates, offer a buffet breakfast menu but their dinner selection provides delicious courses using seasonal produce from the region. Try their lobster tail linguine. You'll thank me for it.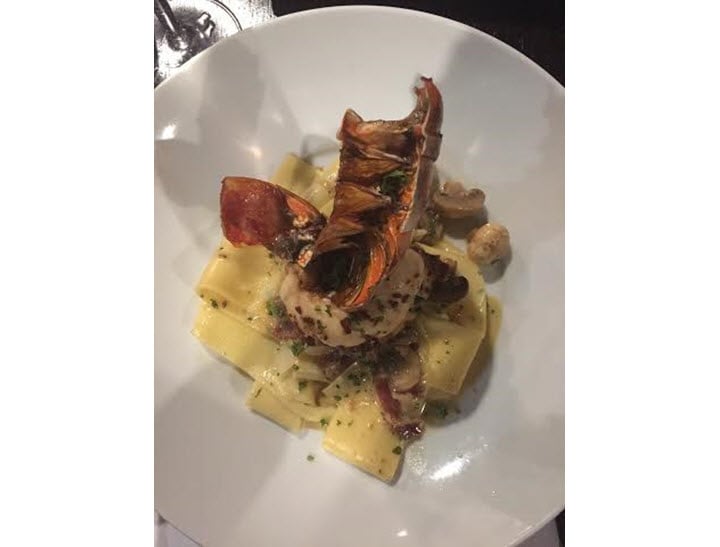 After dinner head over to Chester's Bar for a taste from their extensive wine cellar. It's a quaint setting, with its maroon leather lounges and library styled wall paper. The perfect place to kick back, relax and enjoy a few before heading home.
Anyway, enough from me! Over to you. How is your week going? 
Valentina was a guest of Tourism and Events Queensland and the Brisbane Riverview Hotel.