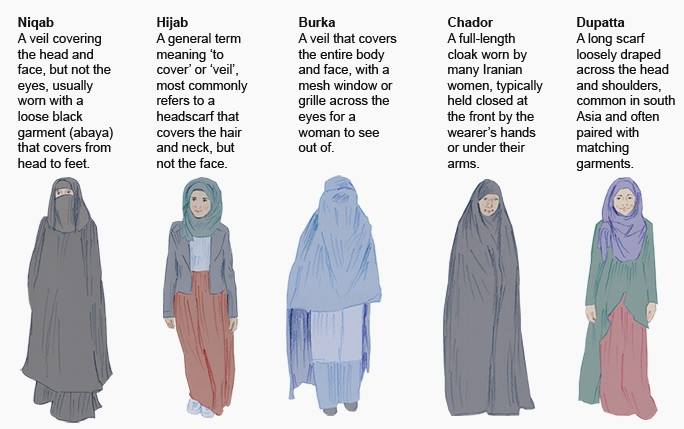 By MIA FREEDMAN
For the past three weeks I've been overseas on holidays with my family. Never willing or able to disconnect from home, I kept an eye on the news and, of course, on Mamamia. With distance comes perspective and not always the good kind.
The terrorism arrests were alarming. More so, what came after. With growing dismay and deja vu, I watched fear of terror morph quickly into intolerance and bigotry. With incredulity, I watched as Australian Muslim women and their choice of dress become the focus of national attention.
Forget ISIS and their grotesque death cult of beheadings. What we must really fear and reject and isolate and segregate are women who chose to wear niqab – or 'burqa' which, despite it describing a different form of muslim dress, has become shorthand for everything 'other' about the Muslim culture which must be 'banned'.
I've watched as legislation to 'ban the burqa' has been vomited into the public discussion by ill-informed fools like Jacqui Lambie who have jumped recklessly and deliberately to mix debates about religious dress, terrorism and national security into a single brainless idea.
I've watched our Prime Minister seemingly test the wind of public opinion before rightly rejecting calls to segregate Muslim women wearing the niqab in parliament house, even though nobody from any side of politics can ever remember seeing a person dressed that way.
I will admit to having wrestled with my own prejudice and confusion around Muslim women's choice of dress. My friend Susan Carland has been instrumental in helping to educate me (below is an interview we did a couple of years ago) and I must say I still have mixed thoughts:
I understand that "choice" is the operative word here. For every woman in Australia who chooses to cover her head or her face, there are many in other parts of the world to whom choice in any aspect of her life is impossible.
Still, I was reminded of an encounter the last time I went overseas, a few years ago, that opened my eyes about the situation here. At the time, I wrote this:
I'm a shocking starer. Truly disgraceful. When someone sparks my interest, I'm seized by desperate curiosity, a need for behind-the-scenes information and the stupid hope it will magically appear if I keep looking. People simply fascinate me.
Imagine my delight when I boarded a recent flight and noticed the woman across the aisle was wearing a niqab, swathed completely in black with only her eyes showing through a slit in the fabric. She was travelling with her husband and their three kids and I was overcome with an overwhelming desire to stare – something I tried to keep in check as much as possible so as not to appear rude or make her uncomfortable.
I've only ever had two opportunities to look closely at someone in niqab. Both times in shops. The first was at a GAP store in Paris a few years ago when a dozen refrigerator-sized men wearing earpieces walked into the store ahead of five veiled women.