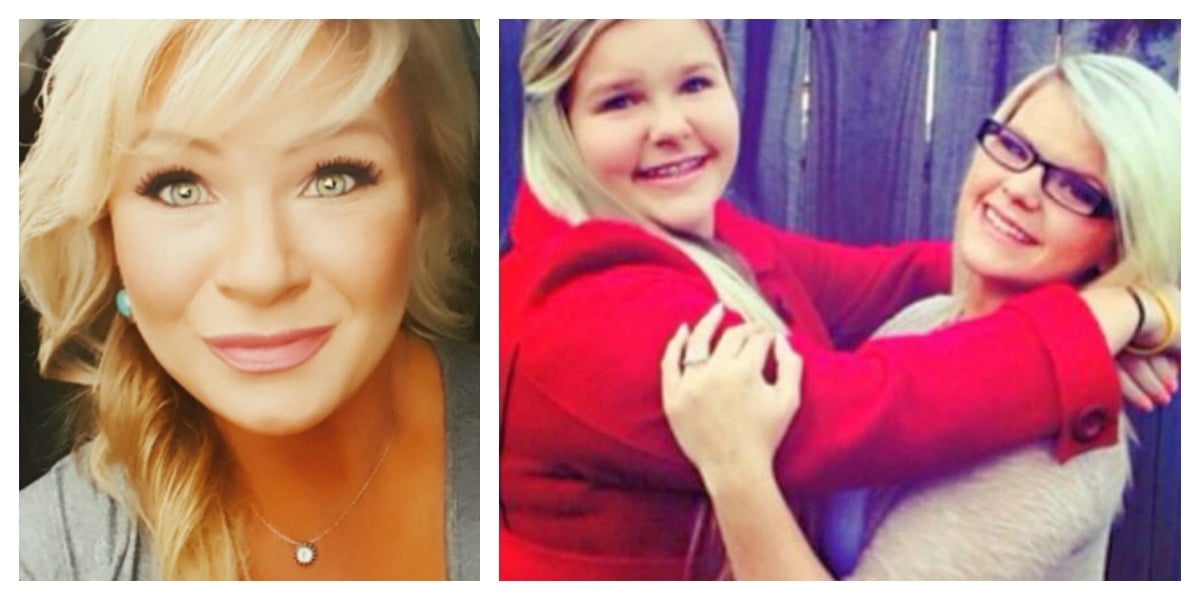 A friend of Madison Cheats has revealed insight into the tense hours before she and her sister Taylor were gunned down by their own mother in Texas.
According to The Daily Mail, an anonymous friend of Madison said the 17-year-old seemed upset when they spoke that morning.
"She just said that she was arguing with her mom (sic). I found that really weird because she would always tell me what was wrong with her but that day she just didn't tell me," she said.
"I was over there almost every weekend and we did stuff together. I never noticed anything with the family. I mean they argued but there was nothing really big.
"Her mom was a good person. I just don't know what happened that day."
Police, family and friends were left baffled after mother Christy Sheets gunned down her own children in a quiet suburban street.
Speaking to ABC13, neighbour Madison Davey said the slain women's father, Jason Sheats, told her that his wife had carried out the attack to spite him.
Police believe Christy had lured her daughters, Madison and Taylor, 22, to the home for family meeting, before opening fire on them in the living room, then chasing them out to street where she shot her eldest daughter two more times.
Jason managed to escape uninjured, but Madison died where she lay and Taylor was later pronounced dead at a nearby hospital. Christy was shot and killed by Fulshear police when she refused to drop her weapon.
According to Davey, Jason had pleaded with his wife to spare their children.
"He told Christy, 'Just shoot yourself. Make it easy on all of us, just shoot yourself,' and she said, 'No, that's not what this is about, this is about punishing you,'" Davey told ABC13.
Punishing him for what, remains unclear. However, it's been reported that the pair had recently reconciled following marital issues.
"He was the best dad ever," said Davey. "He would do anything to protect them and he tried to, but Christy was out to kill that day."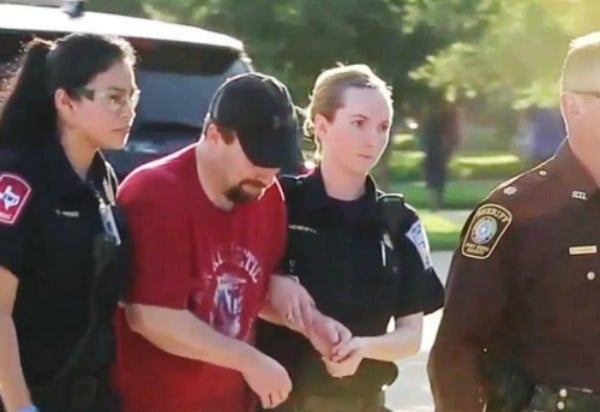 Jason Sheats being led from the scene, distraught. Image: ABC13.
Davey, who is currently helping the family plan the funeral, described Christy as "mentally unstable" and "toxic for the family", claiming she previously spent time in a mental institution.
"I always knew something would happen, but I never thought she would do this," she said.
Police have confirmed that officers had attended the Sheat's home on 14 previous occasions, three of which were in response to reports of an attempted suicide, reports People. It's unclear which family member the calls related to.
Read: Christy Sheats would have claimed another life wasn't for a twist in fate.
Meanwhile, it's also emerged that Taylor Sheats was concerned about her mother keeping a firearm in the family home.
Speaking to People, the 22-year-old's childhood friend, Matthew Wiley said Taylor had expressed her discomfort about the weapon's presence, given her mother's mental instability.
"She said, 'There's a gun in the house and it makes me feel uneasy,'" he said. "She felt so unsafe."
Wiley also claims that Taylor had a heated argument with Christy three days before the shooting - an argument, he says, about her parent's marriage.