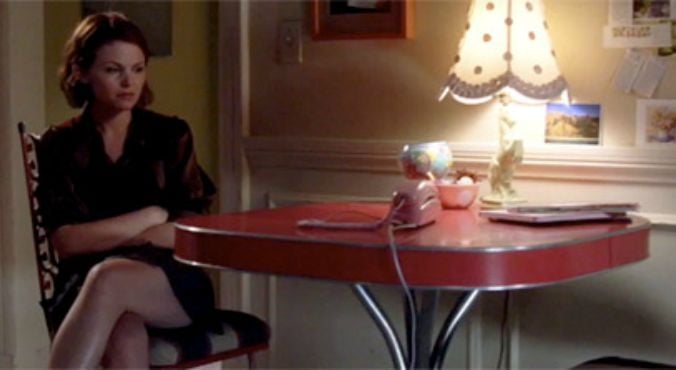 Image via He's Just Not That Into You/Warner Bros.
"It is impossible to live without failing at something, unless you live so cautiously that you might as well not have lived at all – in which case, you fail by default." – J.K Rowling
Oh, rejection. The word alone stings. There is perhaps no greater human fear than being refused, denied and dismissed — especially when we really care about what we have put "out there" – our hearts, our work, our ideas.
As a writer, a former sales director for a Fortune 500 Company and well, a human being, I have been rejected on many levels and under many circumstances. It never feels like a good thing. Well, not at the time anyway.
RELATED:  10 simple tips for creating better mental health this week.
What we often do not understand about rejection is that it is often simply temporary; sooner or later somehow helpful; or a simple course-correct.
The problem with rejection is not the rejection itself, just the fact we cannot understand the greater plan behind it in that moment. Nor do we want to as we are too busy licking our wounds and cursing the world. Rejection only makes sense with hindsight.
Here are six reasons that rejection (eventually) rules:
1. There is something better waiting for you.
How many times in life have you looked back and realised the job, the love interest, the apartment were not meant to be yours as something much better arrived afterwards? I can say "check!" to hundreds of these experiences. It makes me laugh (often with relief) now.
RELATED: Finally: A practical (and really very easy) way to get happier.
2. Perhaps you were thinking too small.
When I moved to New York I was interviewing everywhere and anywhere. I reached out to a lot people to have coffee, share information, network. At the time (funnily enough) it was the most senior people who made time for me. And I spent my time foolishly being upset about the others who didn't! In the end I got the perfect job and stepping stone into the market. Those who rejected me made room for the right people who in the end hired me.
3. It's rarely personal (most rejection is not even real).
The truth is, when we are blown off, the vast majority of the time it is not even about us. The person who rejects us is simply focused on other things. What we perceive to be rejection is often not even actual rejection at all — just not the right timing.