Stop. Everything.
I just learned some very important breaking news a kinda weird thing.
Prince William never wears a wedding ring. He doesn't even own a wedding ring. And there's a strangely straightforward reason.
When the 34-year-old wed Kate Middleton in 2011, he said "no thanks" to the age-old tradition of a ring. While Kate donned an 18-carat gold wedding band on her finger, William decided to go ~el naturale~ and left his digits completely and utterly starkers.
Speaking to Time Magazine just before the royal wedding, a royal spokesperson explained everything.
"It is simply down to personal preference," the palace aide said.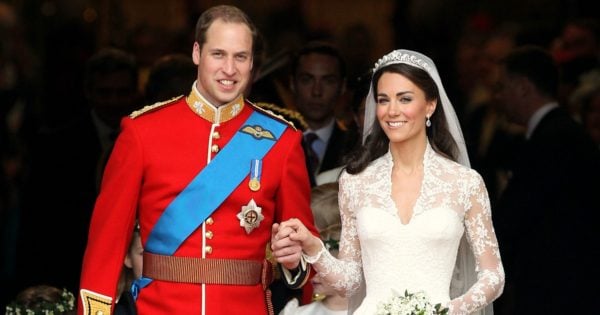 "It was something the couple discussed but Prince William isn't one for jewellery... He doesn't even wear a signet ring — and decided he didn't want to."
But it appears Prince William isn't alone in his anti-jewel choice. The Queen's other half - the Duke of Edinburgh, Prince Philip - isn't a fan of sparkly things, either.
So... there's that.
As I said, VERY IMPORTANT BREAKING NEWS.
As you were.
LISTEN: Now we've covered that, find out why Kate Middleton always kneels.