We tend to consider 'selfies' as the domain of pouting young people, the self-obsessed or the attention seeking. But in reality, it's just not that simple.
According to research conducted by ADLImobile in conjunction with Galaxy Research, almost four out of five Australians admit to posing for the front-facing camera on their smartphones.
The upshot of this is that we're taking 50 million selfies each week, and some 1.5 million of us snap at least one daily.
According to psychologist Jacqui Manning, that's not a bad thing. Speaking to Mamamia, the Sydney-based relationship expert argued the selfie phenomenon is simply an age-old tendency being practised in a thoroughly modern way.
"There's a kind of primal, innate thing going on as humans that we want to record and track ourselves," she said.
"It's a way of making sense of ourselves, to discover who we are."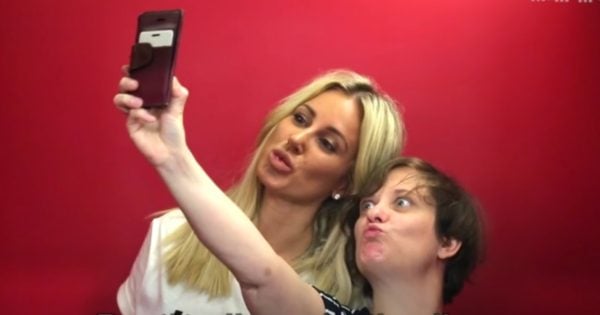 Renaissance self-portraiture, for example, was driven by the same motivation, Manning said. All that's changed is the ease with which we can produce and distribute such images.
"People are really engaged with social media; it's a feeling of wanting to share a joy with the world," she said.