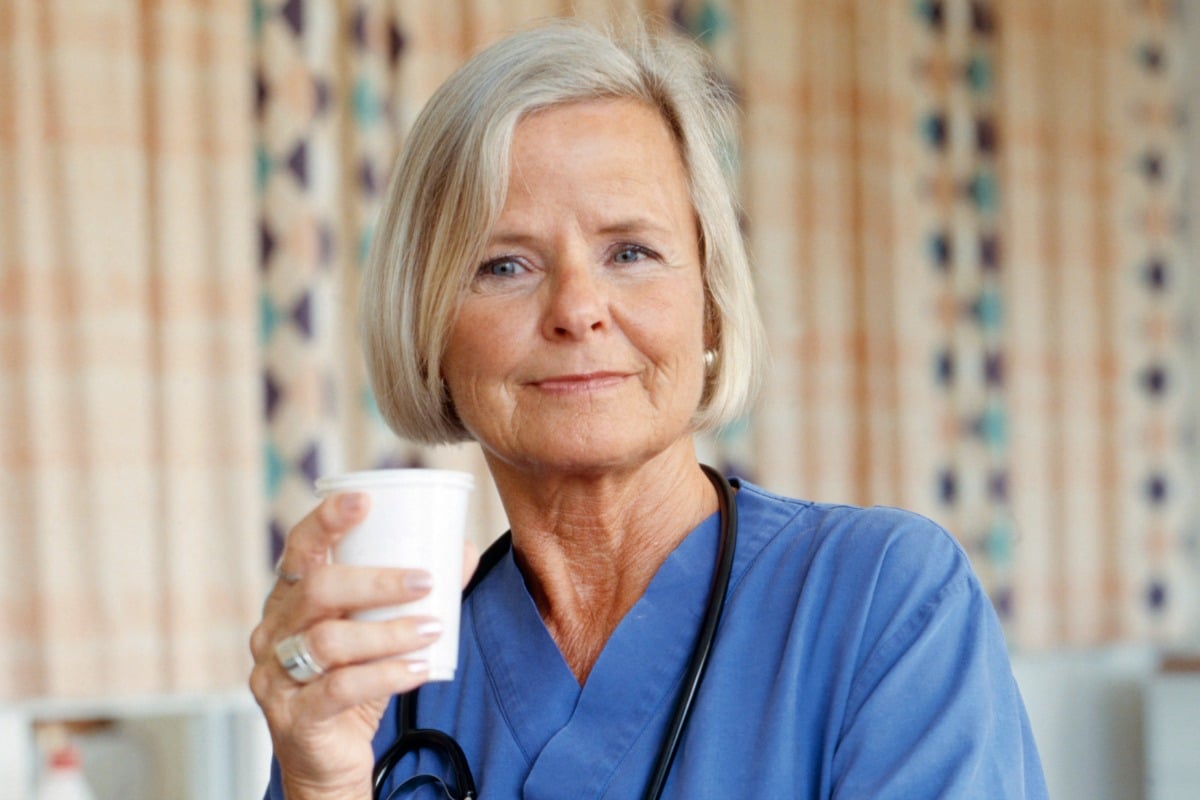 Those of us who are nurses, as well those working in teaching, the police, social work and so many others, deal with human beings at their most vulnerable or frail, as well as at their most aggressive and violent.
Like those professions, there's a lot on the nursing plate, some of it incredibly positive and fulfilling, some harrowing or tragic.
Sometimes nurses witness things we wish we hadn't: watching someone go through months of invasive treatments and feeling utterly helpless when they are told it hasn't worked, a woman having a miscarriage in the bed in a room shared with three other people, a ventilator being switched off on a 22-year-old with a catastrophic brain injury, a child with deliberate burns to their legs from scalding bathwater, a woman who visibly cowers in fear when her partner enters the room.
Watch: Things Nurses Never Say. Post continues below.

We also get to see the person who goes home, after complex trauma following a road accident. We see someone with new lungs, able to breathe properly for the first time in years, sometimes for the first time ever. We witness the arrivals and departures of human beings, and both are a privilege to be a part of. Even the deaths; especially the deaths, where our involvement may have made the process a little easier.
Nurses know that every time they take a blood sample, give a medication, administer a blood transfusion, care for patients having a procedure, and countless other seemingly mundane tasks, there is potential for harm.
I still remember, as a graduate nurse, feeling an overwhelming sense of responsibility; that a moment's inattention or carelessness could cost someone their life, and, on the flip side of the coin, that my skills and knowledge could make a difference, even be lifesaving. Nearly 30 years later, I still feel it.
Last year a friend suffered severe burns after a gas bottle explosion. Amid surgeries, skin grafts, dressing changes and a lot of top shelf analgesia, he told me that what affected him daily, more than anything else, was how he was treated by his nurse.