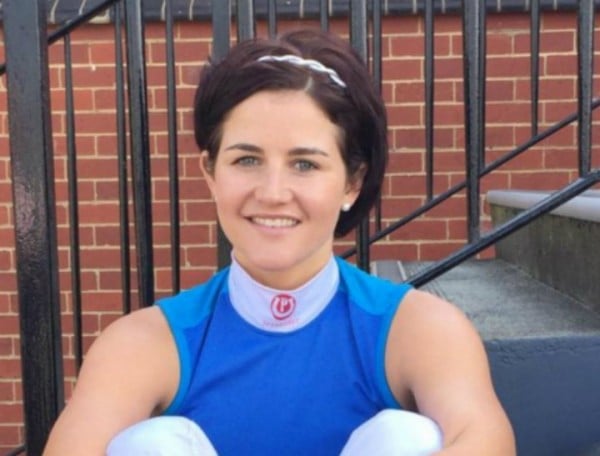 No sooner had the horse Prince of Penzance crossed the finish line, before a defensive chorus started shouting 'THIS ISN'T ABOUT GENDER – DON'T MAKE IT ABOUT GENDER'.
We … hadn't said anything yet. We were checking if we had won any money. Then we realised that the winning jockey was Michelle Payne who, you guessed it, had, and presumably continues to have, a vagina.
Like Debrief Daily on Facebook. 
In more ways than one she was the dark horse. The odds were 100-1. If history was anything to go by, the likelihood of a woman winning this year was 155-0.
Payne was only the fifth woman ever to compete in the Melbourne Cup. During a race in March 2004, Payne's career almost ended when she fell off her horse, fracturing her skull and severely bruising her brain. Thankfully, she made a full recovery.
Upon accepting her Melbourne Cup win, Payne reflected: "To think that Darren Weir has given me a go and it's such a chauvinistic sport…I can't say how grateful I am to them. I just wanted to say that everyone else can get stuffed, because they think women aren't strong enough but we just beat the world."
To the critics who argue that this is a 'jockey' not a 'jockette' (yes I've seen that written), and that the best person won regardless of gender, we wish that that was the world we lived in. We wish that gender was irrelevant, and that the chromosomal makeup of the winner didn't matter. That is the world we aspire to.
But if I tossed a coin 100 times, and every time it landed on tails, I would become suspicious that I was playing with a weighted coin. The Melbourne Cup, up until less than 24 hours ago, was being played with a weighted coin.
Payne isn't the first woman who has been good enough to win the Cup, she is the first woman who had the opportunity.
Gender makes an enormous difference to how, and if, one can access a particular space.
Horse racing is unequivocally a male dominated sport. For over a century women were present at the Melbourne Cup, but they were wearing stupid contraptions on their head, sipping champagne, and clapping with their fingertips.
That was the role women played. For a century we have been spectators.
When I was at school, let alone when my mother was at school, we could not have imagined that one day the winning jockey would be a woman.
If you had asked me yesterday if a woman was competing, honestly, in my own oblivion, I would have said "probably not". To the preceding generations, what happened yesterday was inconceivable.