True story. I couldn't make this stuff up.
Meet "Brian". Hardworking, kind-hearted, dutiful father and under-sexed husband of 15 years.
Brian told me this on a phone call the other day:
"I'm almost embarrassed to tell you this – given my whining and shit over the last few months. But I had to turn Emily down for sex this weekend."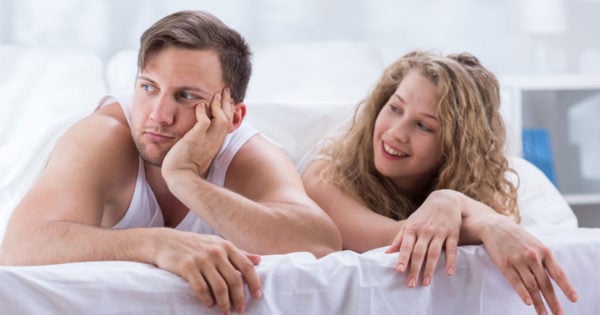 "Why does that embarrass you"?
"Well, first, I felt bad doing it. I know I've bitched about the lack of sex to her and to you. And, second, it feels weird. Is this normal?"
"Why do you think you turned down her offer?"
"Simple," he said. "I just wasn't in the mood. I didn't NEED it. I was good. I was happy. I was tired. And it's kind of freaking me out."
Brian's Epiphany
There's a part of this story you don't know about Brian.
He's been doing a form of self-work very few men do.
Prior to this Brian was the horniest, people-pleasing, pressure cooker of sexual neediness I've ever known…except for me – years ago.
His hot pursuit of sex with Emily would have made Buford T. Justice proud. He was relentless. It was more than just a healthy sex drive and a game of pursuit.
The way Brian described it was like this.