If you're looking for advice about options surrounding fertility, pregnancy or counselling, always consult your doctor.
Katherine Heigl is fortunate to have three beautiful children; Naleigh, 8, Adalaide, 4, and her baby son, Joshua.
The two girls came into her life via adoption, and after the "emotional highs and lows" that came with the birth of her little boy, the Grey's Anatomy actress says she prefers adoption.
Speaking to People, the 38-year-old said while her pregnancy was "pretty easy" (minus some indigestion), the period after the C-section birth was unpredictable.
"One minute you're weirdly obsessed with this baby, like 'Don't take him out of my sight,' and the next you're kind of blue, you're a little sad and a little freaked out," she said.
"I actually prefer the adoption way because I wasn't subject to hormones."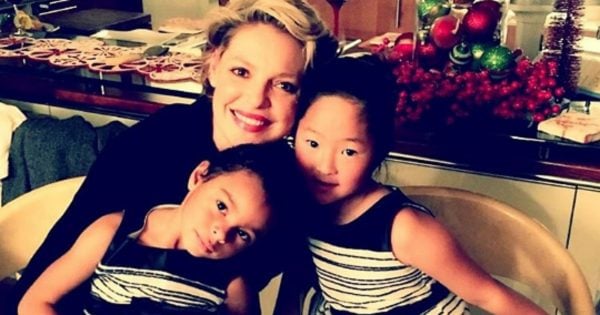 Still, she says, the way her children arrived into her life has no bearing on how she feels about them.
"The moment you hold your child, you're wholly in love," she said. "And you'll do anything to protect them and shelter them."