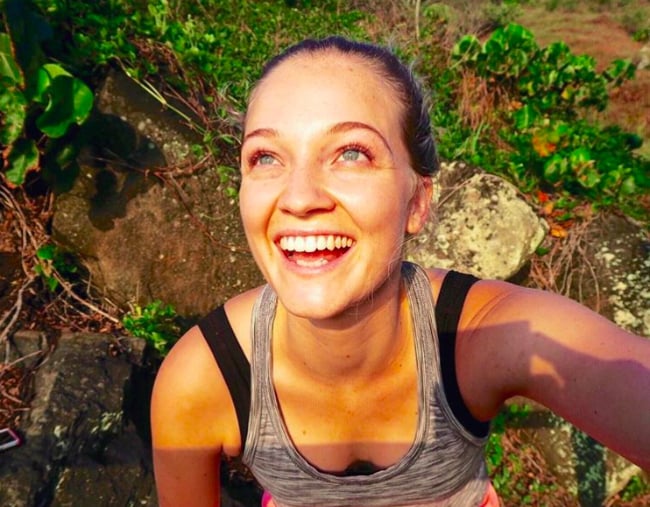 On June 9, 2013, Emma Carey went skydiving in the Swiss Alps and fell 14,000ft to the ground.
After her instructor's parachute failed, the 25-year-old suffered multiple broken bones and an incomplete spinal cord injury. She was told she'd spend the rest of her life in a wheelchair.
It's not uncommon for people who live through such a traumatic event to struggle with their mental health. But not Em.
In an interview with Mamamia, the Sydney woman who learnt to walk again went as far as to say it was the best thing that ever happened to her. It was the wake up call she needed to really enjoy life and see it as the gift it is.
That's why when she started experiencing symptoms of depression a few months ago, it didn't make sense to her. Even though she's a walking paraplegic and doesn't have the full use of her legs, Em is more active than most – she surfs, skates, hikes and swims.
"I've been sleeping in till midday, forcing myself to get out of bed and still feel tired the entire day. I haven't had the energy or drive to do ANYTHING," the artist wrote in an Instagram post to her 145K followers.
"People keep asking me if I've cut my hair way shorter but the truth is my hair has just been falling out. My face is pale and my skin is always dry and flakey.
"It got to the point where I thought that without a doubt I must be depressed. It felt a lot like how I used to feel six years ago and I was so scared that I was losing my happy self."