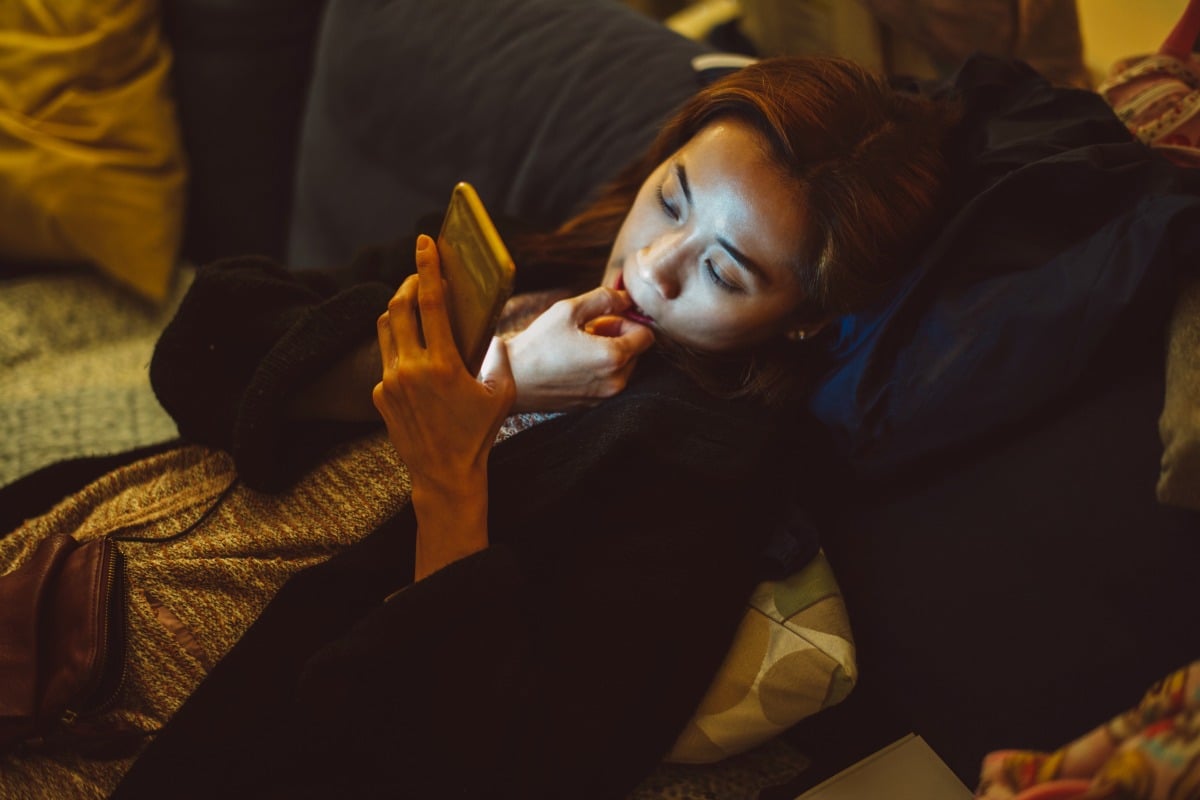 A few nights ago, my ex texted me.
When I saw the notification come through on my phone with his name attached, I involuntarily groaned. I've written about him before — how we come together and split, and then come together again, and then split again — with fire raining down from the sky and sirens coming from all directions. I've written about how we've tried to have drinks, and how we've tried to be friends. How, despite our best intentions, it just. never. works.
The text itself was completely innocuous.
"How is quarantine treating you?" he asked. "I hope you're staying healthy."
We'd spent much of the previous autumn fighting, and getting back together. It was exhausting. We couldn't take it. We'd worn ourselves out. We'd decided we were going to stop talking.
"We're toxic," we decided — together. "We're just so damn toxic."
Watch: The Mamamia team confess their relationship deal-breakers. Post continues below. 
When he texted me around Christmas, I ignored it. When he texted me again in January, I reminded him that we were done talking — and then ignored his response.
When he texted me the other night during quarantine, I responded.
"I'm healthy," I wrote him back. "Just sitting in my apartment, watching TV, sipping red wine, working. You know, standard life."
Then, I added, "I hope that you're healthy and doing well too."
"I am," he said. He then followed up with a note about his job. I responded with a note about my job. A few hours later, we were done texting, and I shrugged to myself and went to bed.
"No!" my close friend said to me the following day.
I laughed at him over FaceTime.
"No, no, no, no! Stop laughing!" he said. "No! Nooooooo! No God No! Why?! No!"
"I'm not sure what you're so upset about," I said — knowing full-well what he was so upset about.
"You know full-well what I'm so upset about!" he exclaimed. "Why? Why would you respond to him? You were doing so well."