There's a secret club you (I'm presuming) and I aren't members of.
The anal bleaching club.
Entry into the exclusive, top secret society is simple – bleach your bum hair. (Please don't.)
Unsurprisingly, you can't tell at first glance who is and who isn't – but the membership numbers are increasing significantly, apparently.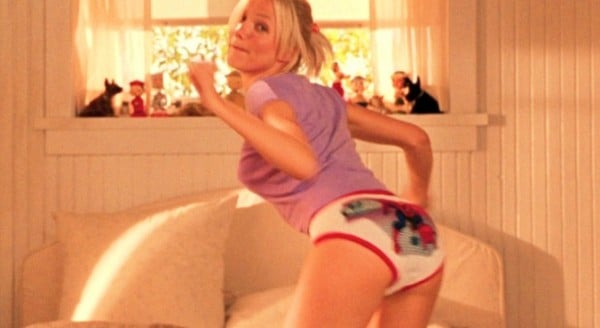 Which means you could be sitting next to a member AS WE SPEAK.
Demand for the beauty treatment-we-never-knew-we-should-or-could-even-do has grown by a quarter in 2017 alone.
"We have seen a rise of 23 per cent in the past year at the clinic. Laser therapy is the most popular, accounting for around 95 per cent and cream treatments about five per cent," Sheri Johnson, leading medical aesthetic clinic manager at HB Health of Knightsbridge told Glamour.
We discuss botox for your butthole on Mamamia Out Loud. Post continues below.
And we know exactly who's responsible.
Turns out their teeth aren't the only things those in the public eye are bleaching.
Experts say it's celebrities like Kourtney Kardashian along with reality TV stars and porn stars who are driving demand as it becomes more common in pop culture.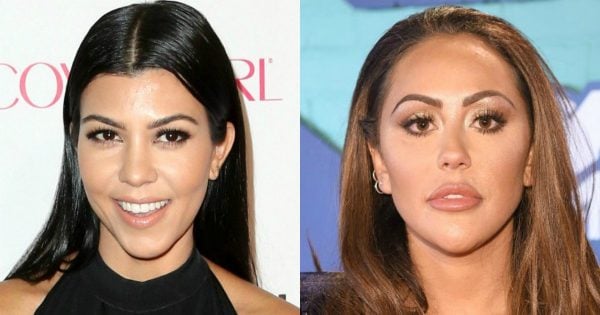 Kardashian admitted to having her anus bleached in an episode of Kourtney and Khloe take Miami, while Geordie Shore stars Sophie Kasaei and Marnie Simpson even helped each other do the treatment in one memorable episode. (Probably best not to watch while you're eating your dinner).
Fellow Geordie Shore personality Charlotte Crosby revealed she'd had it done during a celebrity dating show and it even became an iconic line from the film Bridesmaids, when Maya Rudolph's character says she had the treatment done and liked it.