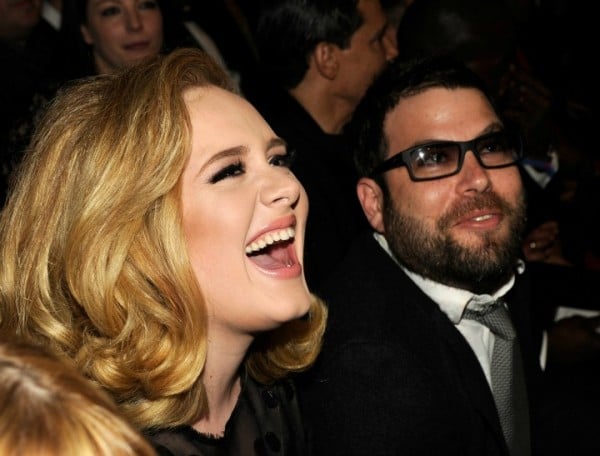 Ever since the release of her record-breaking single Hello, there has been chitter chatter about Adele's acting in the clip.
Now it seems the biggest name in the world has been roped in to star in her Hello director's next film.
Adele is 'in talks' with Canadian director Xavier Dolan about his upcoming project The Death and Life of John F. Donovan. 
The singer already has a taste of the film business, winning an oscar for her song 'Skyfall' for the 007 film of the same name.
Watch Adele's performance of Skyfall at the Academy Awards below. Post continues after video. 
We don't really care whether she sings, acts, dances or just has a quiet drink with us at our local, we'll take Adele however we can get her.
I think it's safe to say we've all had our Adele 'moment'.
Whether it be that time you drove around the block again to finish listening to (and belting out your own rendition) of 'Rolling in the Deep', those lazy Sundays you spent in your favourite chair with 'Chasing Pavements' playing in the background or the first time you ever listened to 'Someone Like You', knowing you'd just stumbled across something special and it was the perfect song for someone like you.
There's something about Adele Adkins that can make a grown man stop and listen. Not only does the 27-year-old mum of one have a once-in-a-generation voice, but everyone can relate to her, which is a quality almost unheard of in celeb land.
It's rare that an artist is so open and honest about things that have happened in their lives and it's ironic that these revelations come from Adele who, even with one of the most famous faces in the world, has, by her own admission, simply refused to play the fame game.
"I'm just frightened of it, you know? Frightened of it destroying me and it ruining me, and me getting lost and turning into some of the people that I love with my whole musical heart," she tells I.D Magazine. "I get frightened. And I get frightened for the people that I love, feeling like they've lost me."
Yet, from just two albums we know nothing is sacred or secret, made clear by her emotion-laced lyrics.
The songwriter's relatability is cinched by her unique ability to translate an individual experience into a collective feeling.