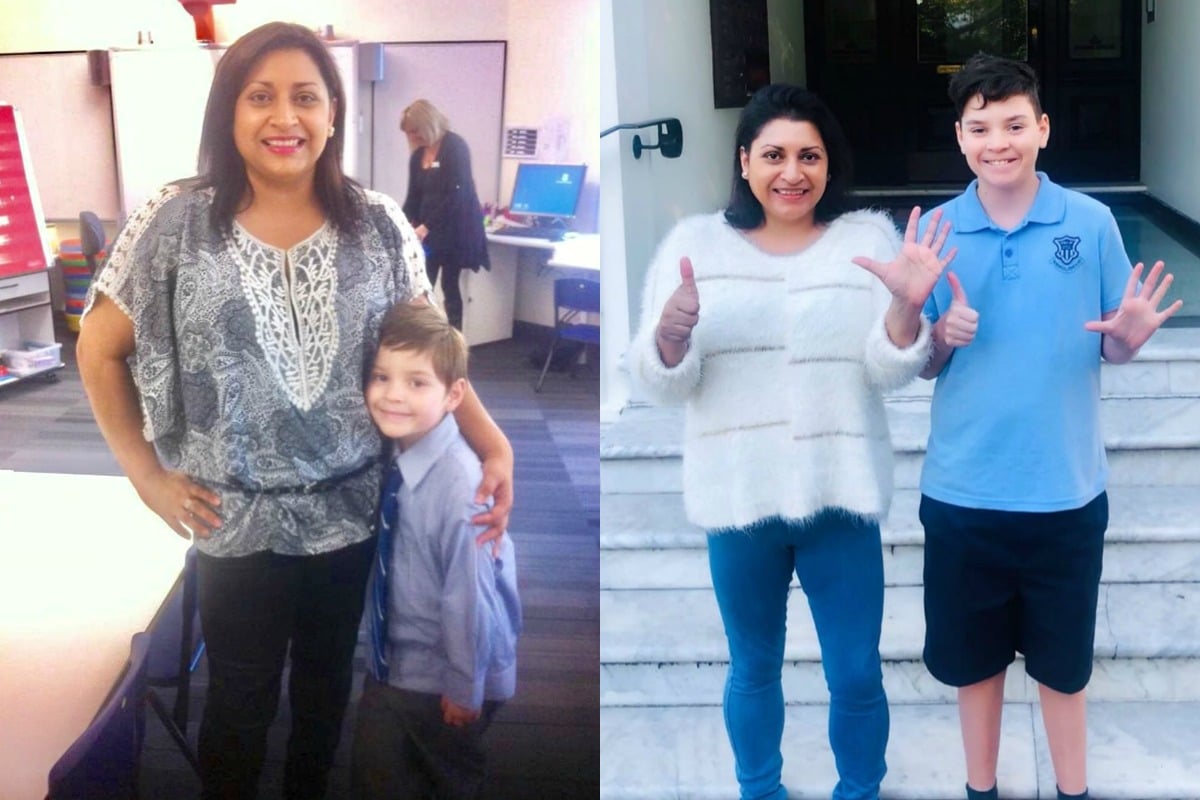 One of the best parts of parenting is discovering your child is a mini-you, and one of the most surprising is when they reveal in other ways that they're vastly different. This has never been more true than in my experience of educating my kid, Winston, who's now 12.
The thing is, as a parent, you often repeat what you know works. I loved school and had a positive experience – I know people find that annoying, but it's true.
I was very lucky. I attended the same school from kindy to Year 12. It was an all-girls school, and the girls in my class are my sisters for life. Speaking of sisters, all three of mine attended the same school, and so what we have now is a large network with a strong history – and I value that.
Side note – What type of mum are you at the school pickup? Post continues below.
For those reasons, naturally, I wanted the same experience for my son. I figured that if the only sort of schooling I'd known had worked so well for me, surely it would be right for him too. I was supremely confident of that.
So, my son's schooling began that way; he attended a single-sex school until the end of Year 5. On top of my personal experience, I had another reason to want my child in a high-testosterone environment: he resided wholly with me.
My kid saw his dad regularly but didn't stay with him. So it was really important to me for him to be in a daily environment that was tailored to the 'needs of boys'. (Hear me out on this – I'm explaining that's how I was thinking at the time.)