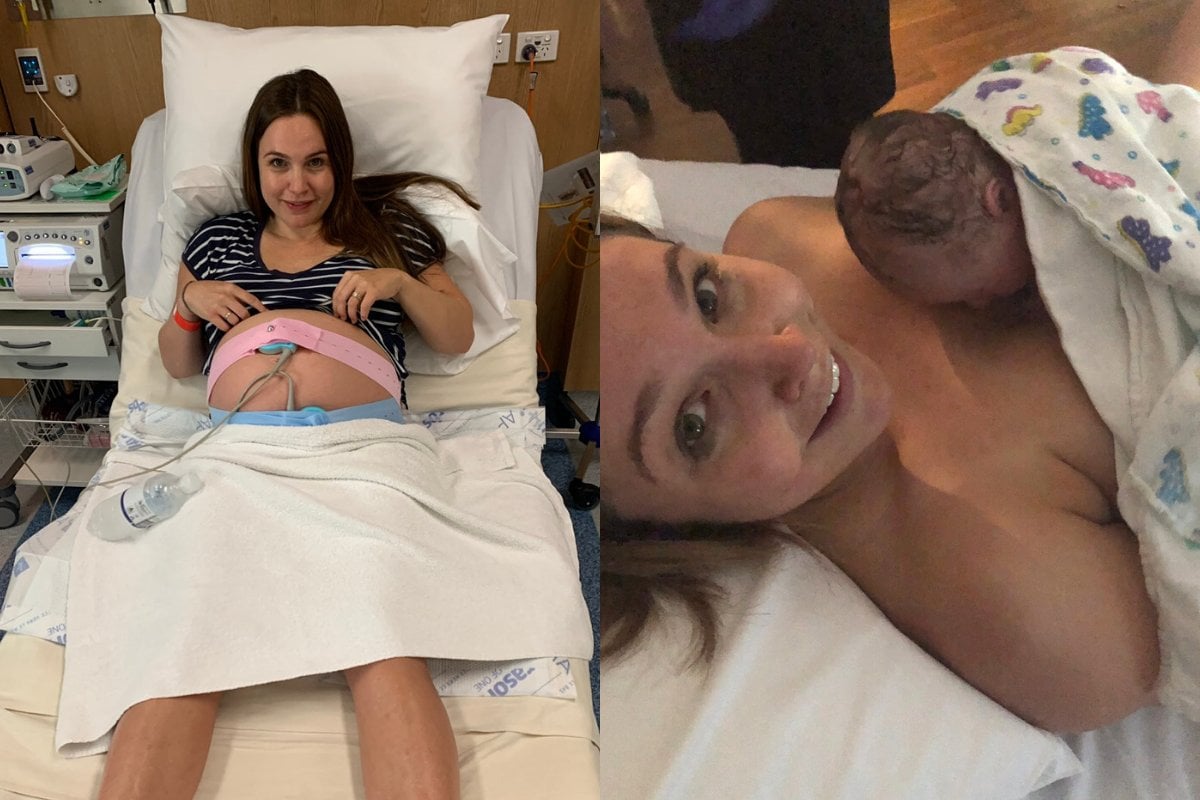 I'm probably one of the few people you'll hear say this statement, but I loved every second of my two childbirths.
Yep, you heard it right - I loved being in labour. 
In fact, it is a feeling I wish I could experience again (only I doubt will go in for a third little one).
While you're here, watch mums and non-mums answer questions about childbirth. Post continues after video.
Now, before you pass me off as a bragger or roll your eyes, I will say that I had unbearable pregnancies. I was extremely grateful to be pregnant, but I was sick every single moment for nine months straight – both times over.
I was constantly nauseous, I had pubic symphysis dysfunction (PSD) and suffered mild depression due to not being able to function properly on a daily basis. I could barely walk some days. I think I deserved some redemption.
Why do we feel so comfortable saying we loved our pregnancies but not our child labour experiences?
If I ever tell people I loved giving birth, I usually feel obliged to follow it up with "but my pregnancies were horrible", as I know many have experienced traumatic labours and it's almost like rubbing salt in the wound.
I have also always had hideous periods – heavy and painful, lasting seven days. Two tampon an hour type shit in the first few days. 
The stories of my two child labours are pretty similar. Early disclosure: I chose to be induced and I know some are against this procedure, but I had my reasons at the time, and I was reassured by my obstetrician that it was safe for my babies.
I was close to 41 weeks for my first pregnancy and 38.5 weeks for my second when I was induced due to being in immense pain. Little did I realise (for both pregnancies) that I had been walking around for weeks 6cm dilated.