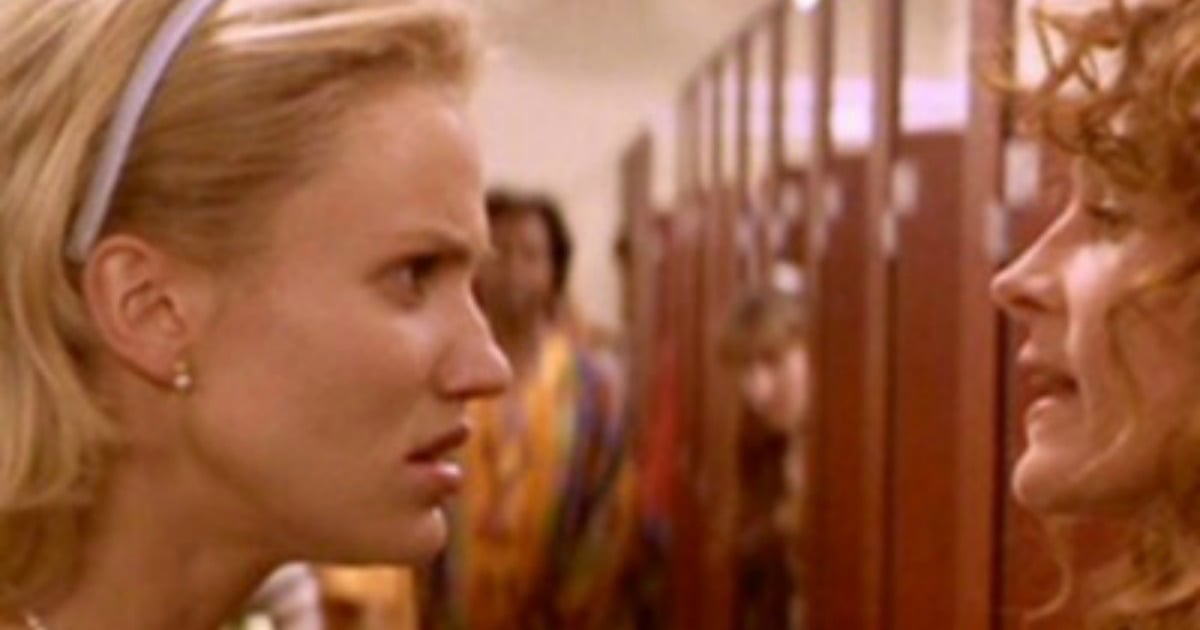 Who do you envy, what makes you do it and why?
The Envy Across Adulthood: The What and Who has found, not-so-remarkably, that what we envy changes as we age. In our 20s it's physical appearance, social, romantic and scholastic success and we tend to envy those within five years of our age, whereas by our 40s it's money, job status and family and we envy 23-year-olds for driving around in small cars that don't fit families and being able to Netflix binge.
Watch Julia Roberts get her envy on in the scene from My Best Friend's Wedding below. Post continues after video.
What the study also found was that women envy other women at a greater rate than men envy men. We swear this is proper research and not two guys scouring Instagram and Facebook accounts during Minecraft breaks on a Saturday night.
"Same-gender envy," the study found. "Was more pronounced in women than in men."
While what we envied changed over the decades, the who did not, with researchers being unable to "find support for the idea that women particularly envy the privileges of men."
Say what? Women don't envy the "privileges of men"? Okay, maybe it's not envy. Maybe it's frustration, exhaustion, disbelief, sadness, anger … did we say exhaustion?
Envy can start from a young age, as shown by iconic teen film Mean Girls. Watch the trailer below, post continues after video.
Maybe the lack of envy women in the study felt for the "privileges of men", has something to do with why we envy. Researchers say that we are more likely to envy those we have "exposure" to and those we can realistically compete with.
"For example, a high school athlete can do little to surpass a professional athlete," the study says. "However, envy of a fellow high school player could potentially be beneficial. If they are similar, the envious player has the potential to best the other player and accrue the benefits of a relatively superior status. For these reasons, it may be adaptive for people to focus their envy on similar superior others rather than the person who is the absolute best in any given domain."
So, here is where I differ greatly from the research. I do think I can compete with the person who has the absolute best in the given domain (with the given domain in this instance being the small fry called life).
I envy the men who started out in the workforce at the same time as me, at the same level as me, with the same qualifications as me and now have a family and earn probably twice as much as I do.