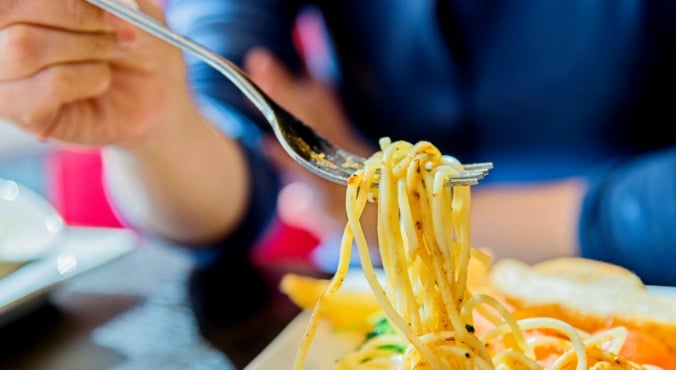 Image: iStock. 
Christina Roberto, University of Pennsylvania and Mary Gorski, Harvard University
Following a healthy diet can be hard. From deciding when and what to eat to how much food you actually put on your plate, the average person makes over 200 food-related decisions each day, most of which are automatic. These automatic choices – dubbed "mindless eating" by some experts – happen when we eat and drink without consciously considering what kind of or how much food to consume. We'll keep eating from a bowl of chips past the point of fullness simply because they're in front of us.
Even the most disciplined consumers are not fully in control of what they eat. Studies have shown that decisions such as when, what and how much to eat are often shaped by subtle forces outside of our awareness or direct control. These environmental forces can cause us to overeat by taking advantage of biological, psychological, and social and economic vulnerabilities.
This helps explain why two billion people worldwide are overweight or obese, and why no country has yet been able to reverse their obesity epidemic.
There's hope. Research has shed light on the major forces that encourage overeating, including biological, psychological, social, and economic. Now that we know more about them, we are in a better position to intervene.
Watch: A delicious, nutritious quinoa recipe from Paper Tiger. (Post continues after video.)
How biology influences our appetites.
Why do humans tend to crave items like chocolate over salad? Taste preferences such as a "sweet tooth" are innate to human biology, and they can change over the course of our lives. Children, for example, have a stronger preference for sweet foods than adults do.
The modern food environment has introduced an influx of processed foods filled with sugar, fat, salt, flavor enhancers, food additives, caffeine and so on. These ingredients are manipulated to try to maximise our biological enjoyment of them and satisfy those innate taste preferences.