It had been nine years since HBO aired the finale episode of Sex And The City when Emily Nussbaum wrote in The New Yorker about the failings of Carrie Bradshaw.
It was 2013, and retrospective analysis of the fictional nineties and noughties icon who was once considered transformative and fiercely feminist proved she was, often, the total opposite.
In the absence of Big's love and approval Nussbaum observed Carrie "spun out, becoming anxious, obsessive, and, despite her charm, wildly self-centered—in her own words, 'the frightening woman whose fear ate her sanity.'
"During six seasons, Carrie changed… She got more honest and more responsible; she became a saner girlfriend. But she also became scarred, prissier, strikingly gun-shy—and, finally, she panicked at the question of what it would mean to be an older single woman."
This was, of course, written in the shadows of Sex And The City's second "mildly-to-completely terrible movie" (Vulture's words, not mine) set in Abu Dhabi. Memories of the nude tutu-wearing Carrie of season one had faded into oblivion. The new Carrie – the one who cheated on Aiden, who was totally inept at handling her finances because she kept buying Manolo Blahniks, and who was casually racist towards Middle Eastern women – was the only Carrie we could remember.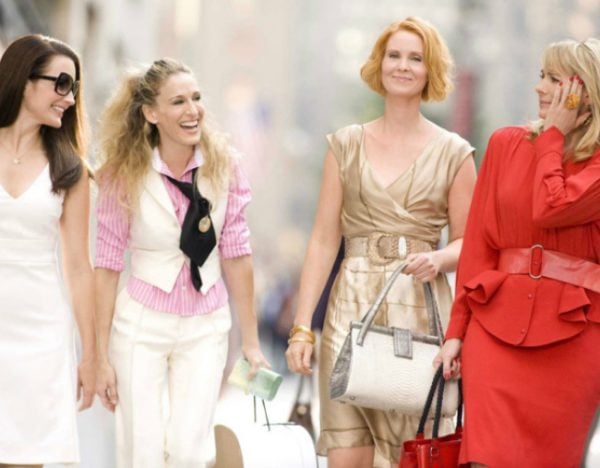 And that Carrie was, well, a total monster of privileged delusion; a woman who initiated conversations just to share her own stories, expected her friend Charlotte to loan her $30,000 and was angry when she refused, and showed up to Natasha's first post-marriage date demanding they be friends after she single-handedly destroyed the woman's marriage.
To relate to Carrie Bradshaw in the final SATC movie was akin to relating to a martian. The rough edges of the woman we fell in love with were now submerged beneath a dizzying pool of wealth and designer shoes. The enchanting grittiness had washed away, and we were left with a woman whose chief life dilemma was receiving a slick plasma TV for her anniversary instead of a black diamond ring.
In trying to spur forward the extremely lucrative story that made Sarah Jessica Parker a superstar, the character she portrayed became uglier, greedier, egomaniacal.
In 2007, it was the actress - not the character - who Maxim crowned 'Most Unsexy Woman Alive'.
It was perhaps the first time the line between fiction and reality became blurred in public consciousness, and the beginning of our inability to separate Sarah Jessica Parker from Carrie Bradshaw. The needy and irrational character we saw on screen was conflated with the actor who portrayed her. The more irksome we found Carrie, the more this bled into and tainted the reputation of Sarah Jessica.
This was something the actress likely didn't see coming; the ghost of Carrie benefitted Sarah Jessica in her everyday life, and she actively facilitated this. Shortly after the final TV season of SATC wrapped, the actress signed a US$38 million contract with GAP - a clothing brand struggling with a rather daggy reputation - to reinvigorate them as something cool and trendy. GAP wanted to be seen as ahead of the zeitgeist, and it was the attachment of fashion icon Carrie to their brand, more than it ever was the actress Sarah Jessica, that made the partnership work so well.